This is probably my last post for this week. Not that I don't have any more die-cast cars to feature, it's just that they're still in the hostel office, and I wont be picking them up anytime soon, 'cos the staffs at the office are starting to complain that I always have the cash to buy stuffs online even though I still haven't paid my college fees. So I'm currently waiting for my scholarship so that I can pay the college fees and pick up my stuff at the office without having to wear an ear plug every time I go there. Anyway, here's another beautiful cast from 2010:
Ferrari 458 Italia from Hot Wheels Premiere 2010
This beauty only costs RM6.90 each, while the college fee that I need to pay is RM490 (that's 71 Hot Wheels cars!!). So it's really unfair for the staffs to complain about my unpaid fees and relate them to my hobby. College fees can wait, die-casts can't. This car would probably be gone from the pegs if I were a few days late.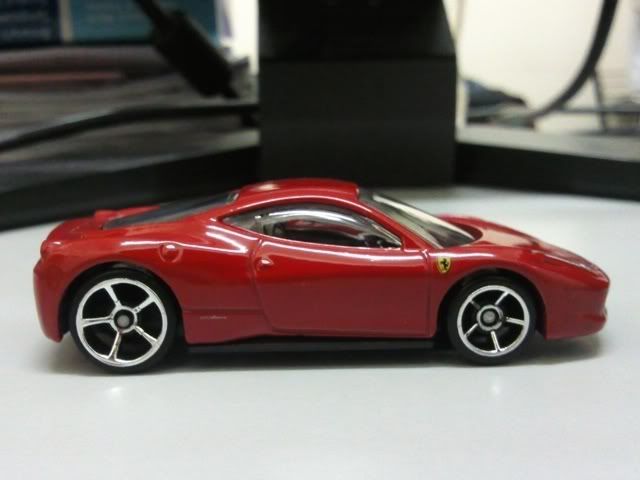 Great details on the Ferrari. See the white line just in front of the rear wheel? That actually reads "Pininfarina". And you can actually read it. The macro mode on my camera isn't that good though, so you probably can't read it from here.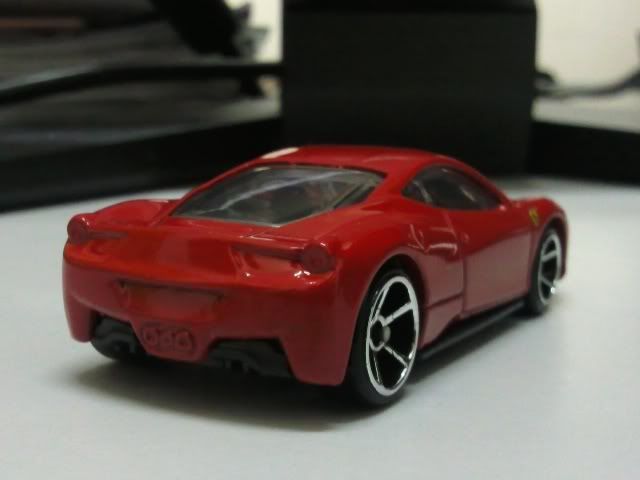 Rear end is a bit disappointing.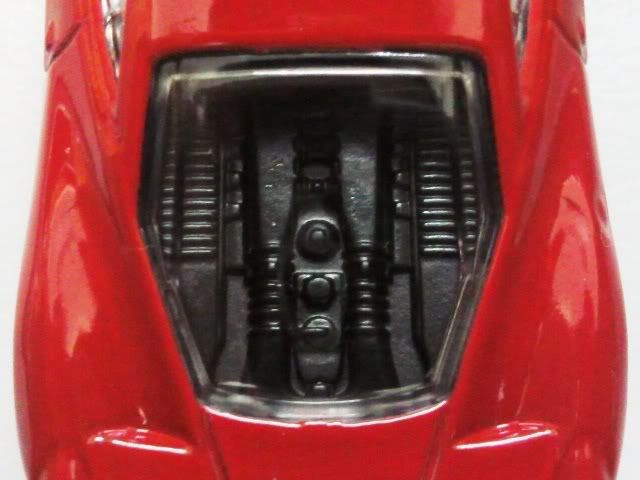 Bet the engine bay would look great if it's painted. Too bad it isn't.