Now you might have seen the
Dodge Challenger SRT8
from Hot Wheels Performance 2010, and you'd probably think that the Dodge Challenger that I'm featuring today is basically the same cast but with a different paint and tampo. Well, actually, it's a totally different cast, and I'll point out some of the differences below. No side-by-side picture comparison though.
Dodge Challenger Drift Car from Hot Wheels Premiere 2011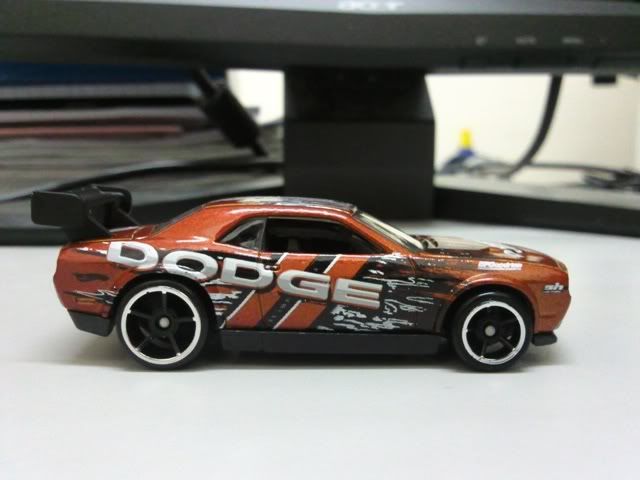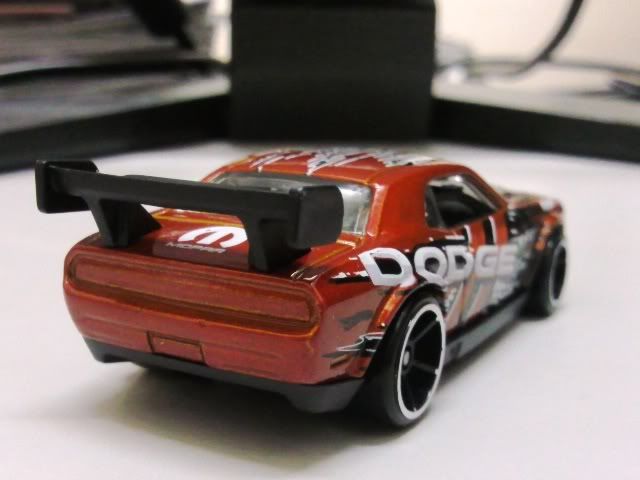 Apart from the striking 'Dodge' tampo stamped all over its body (which looks really cool), other major differences are noticeable if you compare this Dodge with the previous year's Dodge. One of them is the addition of prominent wheel arches, which makes the 2011 cast looks much more aggressive. The sunroof has been removed in the new Dodge as well, probably to make way for the roof tampo. And finally, the most prominent addition to the 2011 Dodge is the huge rear spoiler. Some may love it as it makes the car looks meaner and 'faster'. Others may not feel the same way, as it spoils the whole retro muscle car looks (well, it
is
a '
spoiler
'). The only muscle car that looks good with a huge spoiler is the
Plymouth Superbird
.