As promised, here's the other Kyosho with the number '23'.
Xanavi Nismo Z Test Car 2007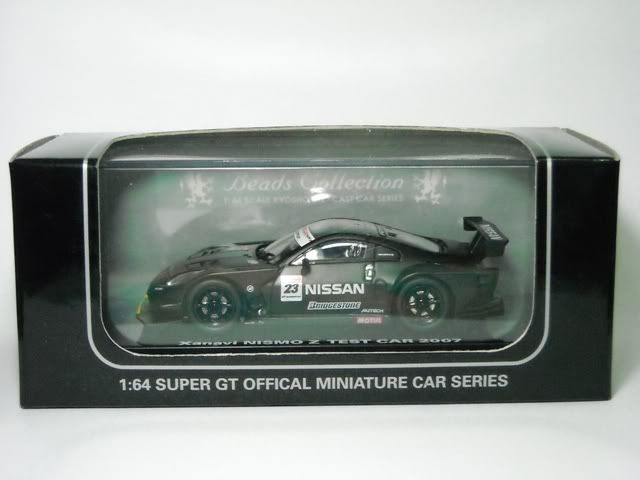 My favourite car with my favourite number. Perfect, if not for the obvious spelling error... Damn.. But at least they didn't spell it as 'offecal'...
Just like the
Kyosho Nissan R390
, it cost me 900 Yen, and it comes with a nice display case, with the name of the car printed on top of the base. Thank God they got the name right.
Ain't she a beauty? She certainly looks good in matte black (ironically, it's a Fairlady). Anyway, there's supposed to be a small antenna on top of the roof, but I accidentally broke it and now it's somewhere under my bed. Trust me, it's not easy trying to find a 1:64 scale antenna under the bed with all the dusts and boogeyman and stuff.
Unlike the R390, the disc brakes are just stickers this time. And it doesn't even have the brake calipers. Nevertheless, it is still a beautiful cast, and I guess I could do without the calipers. It's not like the car needs to brake anyway. But man, she's gonna look real good with a set of red Brembo calipers. Now that's a real turn on. Yum yum...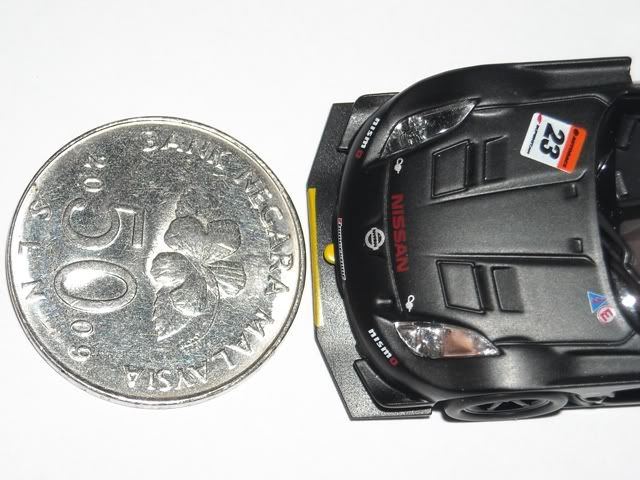 Just to give you an idea of how small the cast is, which makes the already great details even more amazing at this kind of scale. A 50 cents coin's diameter is about 26.5mm.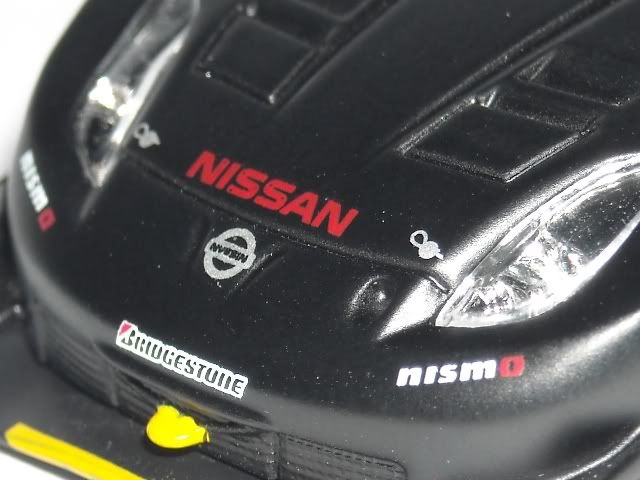 A close-up shot of the front. Notice anything funny? Take a good look at the Nissan emblem. Not the red 'Nissan' tampo, but the emblem below it. Click to get a larger picture if you can't make out anything.