Just want to share with you guys some of the Hot Wheels cars available on the pegs at several retail outlets nearby. Pictures are taken on the 17th of December 2010, between 6.00pm to 9.00pm. Do note that the pictures do not fully represent all of the Hot Wheels on sale, as some outlets have several display racks and I did not take pictures of all of them. Current stocks might have changed in the meantime.
Jusco 1 Utama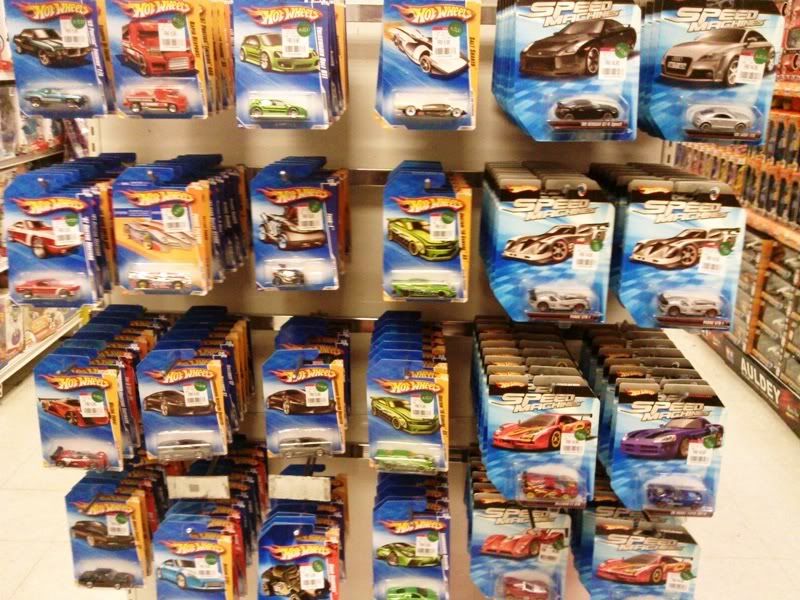 *Current promotion: 10% discount, and buy 3 free 1. The free car could not be taken from the ones on the pegs, instead you have to choose from the ones prepared in a separate box, which consists of mostly Custom '62 Chevy from 2009 and Hyper Mite from 2008.
Jusco Kepong
Current promotion: Same as Jusco 1 Utama. I didn't take a look inside the free gift box though, so I don't know what kind of cars are available as the free gift.
Toys"R"Us 1 Utama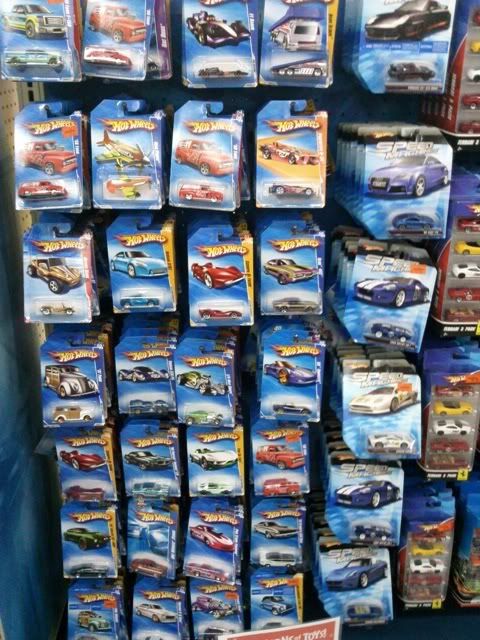 Current promotion: Buy 3 free 1. I'm not sure whether the free gift could be taken from the pegs or from a separate box.
Tesco Kepong (18-12-2010)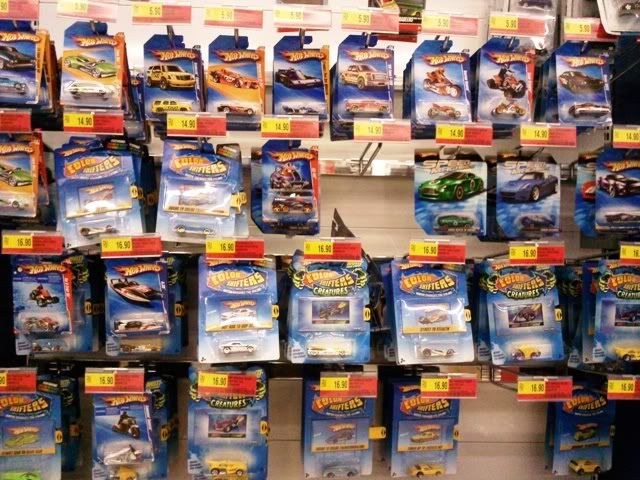 Current promotion: Basic Hot Wheels at RM5.90 each, 2 for RM10. Hot Wheels 5-pack at RM19.90 each.
Happy Hunting everyone! :)