Another Mustang. Umm... that's it.
Ford Mustang Fastback from Hot Wheels Faster Than Ever 2010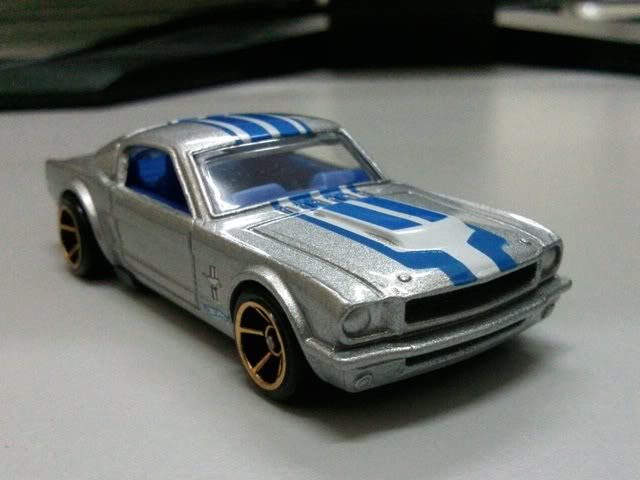 They called it a 'fastback' because it reverses faster than it moves forward. Please do not take my words seriously.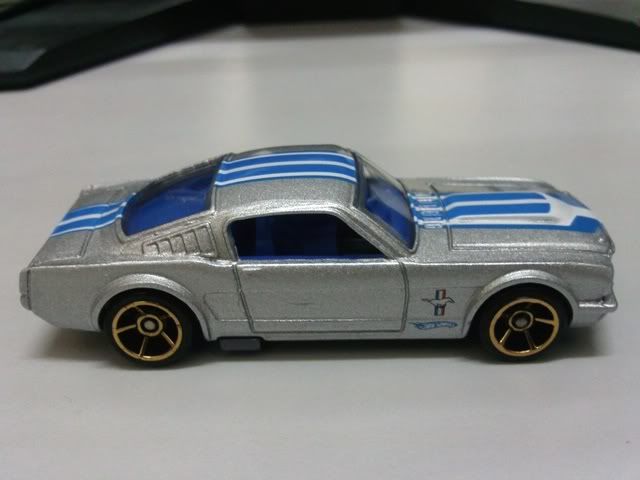 On any other car, a silver paint job with blue and white stripes and gold rims would look totally ridiculous. Looks great on this Mustang though.