I bought this one for a very special reason.
Carbonator from Hot Wheels Faster Than Ever 2010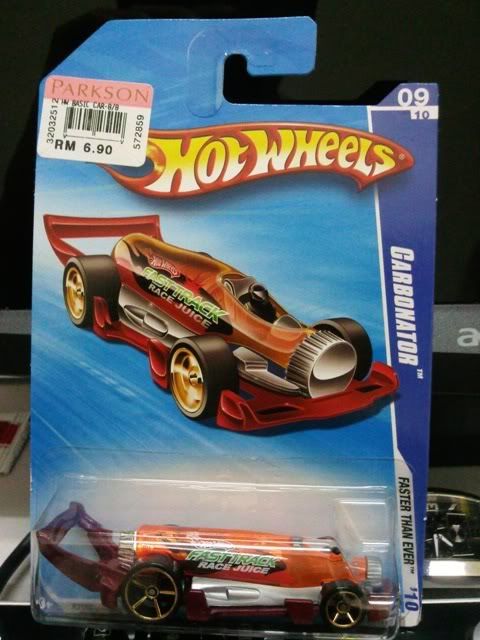 It's not a real car, it's not a Mustang, it's not a T-Hunt, and it's not rare either. But I still love it and I personally think that this is a brilliant casting..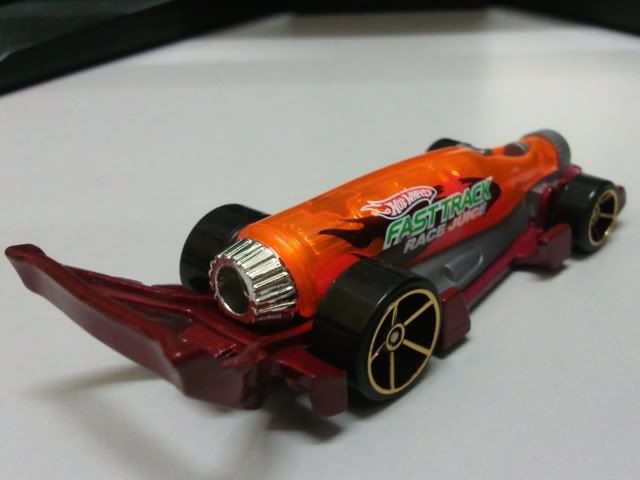 ...because...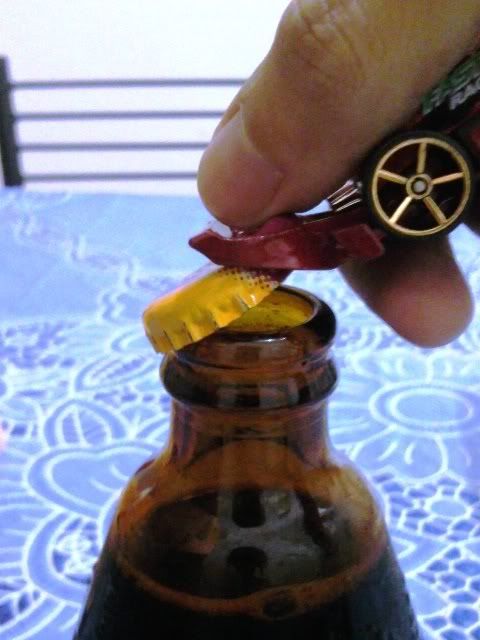 ...it can actually be used to open a bottle! Now I'm thinking of getting another one so that I can hook it up as a keychain. A Hot-Wheels-Bottle-Opener-Keychain, how cool is that?