I really wish I could have this one carded, but I have yet to see one on the pegs despite several hunting routines. So I settled for a loose one instead.
Ford Focus RS from Hot Wheels Premiere 2010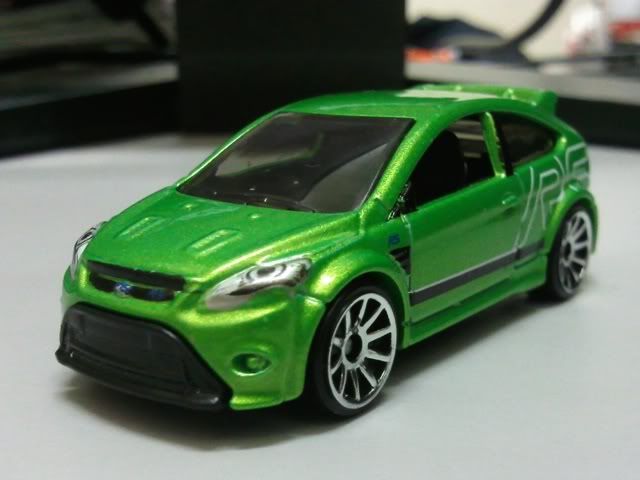 One of my favourite hatchbacks, the Ford Focus. Too bad Ford Malaysia isn't bringing in the ST or the RS version.
Not many cars look good in green. But the Focus RS looks great in this shade, and it still manages to look mean at the same time.