This would be my 7th post about a Mustang this month. But I just can't seem to get enough of them. I absolutely love Mustangs! Here's another T-Hunt Mustang which I bought from a friend of mine. Special thanks to kuku for this beauty :)
Ford Mustang GT from Hot Wheels T-Hunt 2008.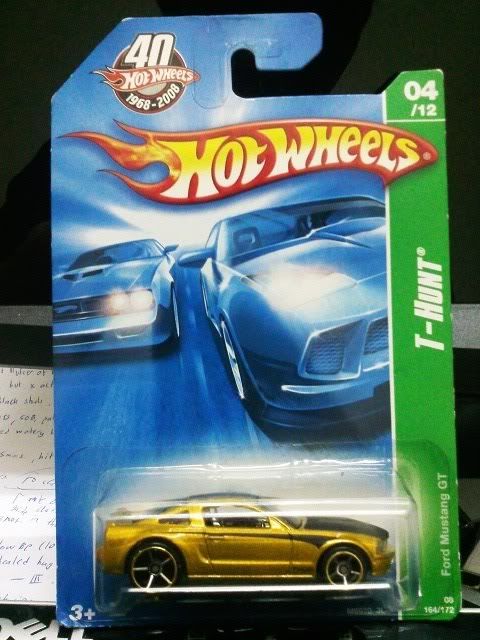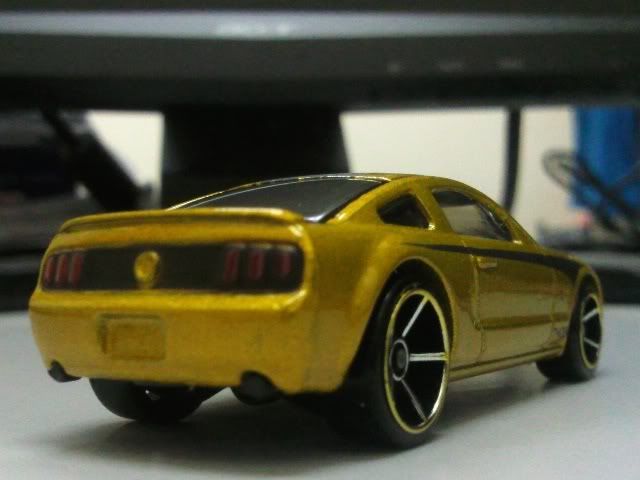 And this is my small Mustang collection so far: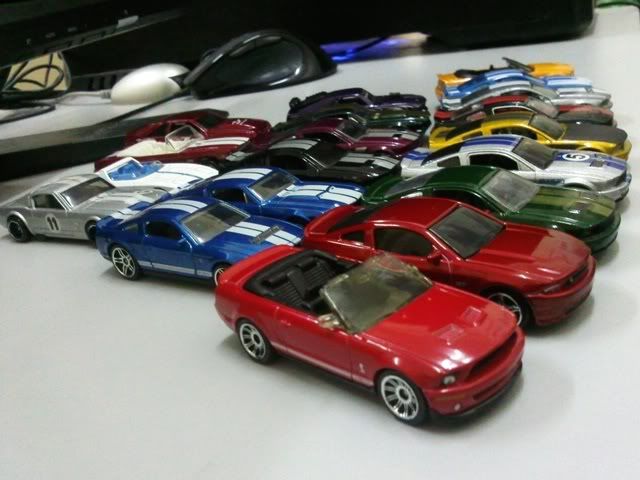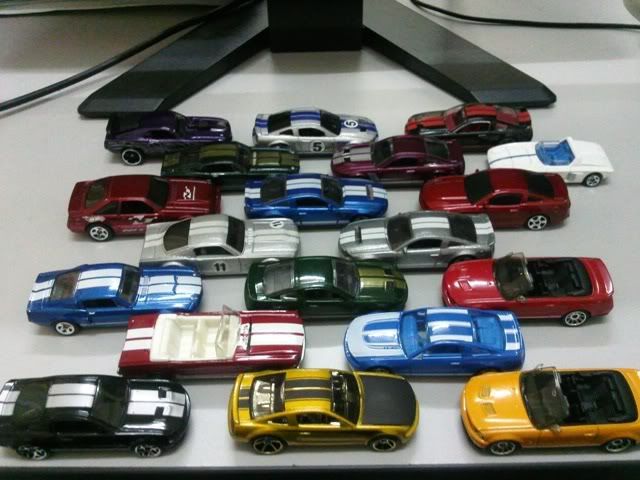 My precioussssss....