You can never have too much Mustangs. Fact.
'67 Custom Mustang from Hot Wheels Nightburnerz 2010
Who would've thought they could make something this cool in 1967?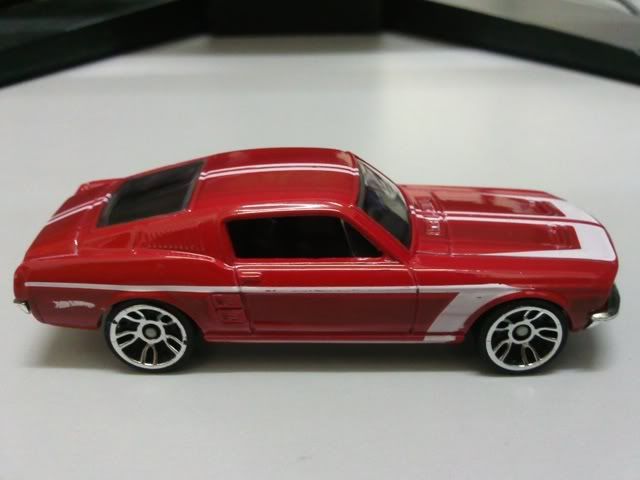 Somehow reminds me of the AMC Javelin AMX.
Paint job is pretty well done in this one. No smudges, no chipped paint, no misaligned tampos.