Another unexpected haul from Parkson Selayang Mall, and this was the last unit!
2008 Lancer Evolution from Hot Wheels Nightburnerz 2010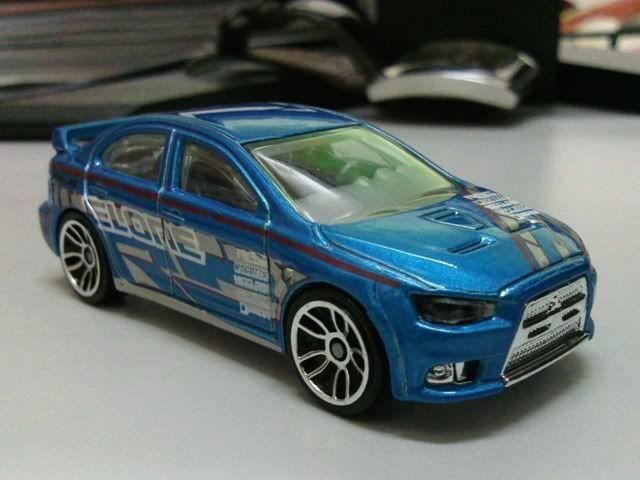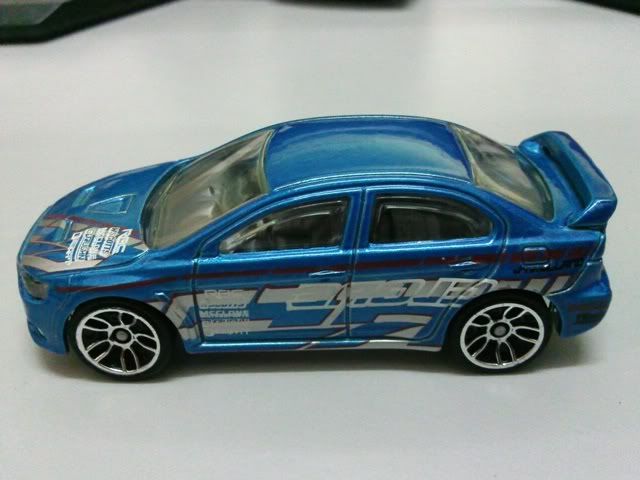 I don't know about you guys, but I think the rims are a letdown. It looks kinda weird.
I know Waja owners love to mod their car to insane levels. So could someone please buy an Inspira and mod it to look exactly like this? That would be totally cool.
By the way, I already made a Need for Speed Shift version for this car some time ago, but I didn't make it in high resolution though. Here it is: