I never paid much attention to Matchbox die-casts, mainly because they don't have a lot of Mustangs, and their lineups are almost always the same. But today I managed to find a pretty cool car from Matchbox.
'08 Honda Civic Type R from Matchbox Metro Rides 2010
The details, especially in terms of tampos, are excellent.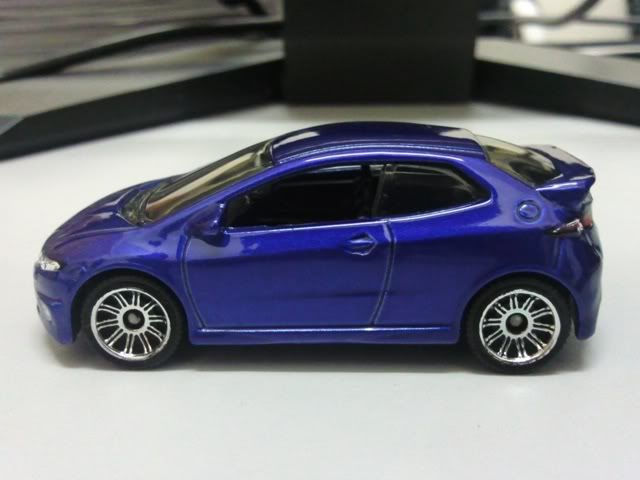 The dark blue paint looks really nice on the Civic.
08 39V93 R. Can you guess what the rear plate means?