Another cast that I bought along with the
Aoshima Option Vertex Lang S15 Silvia
in Thailand. I present you the Targa TACCAR GT-R Tuned R33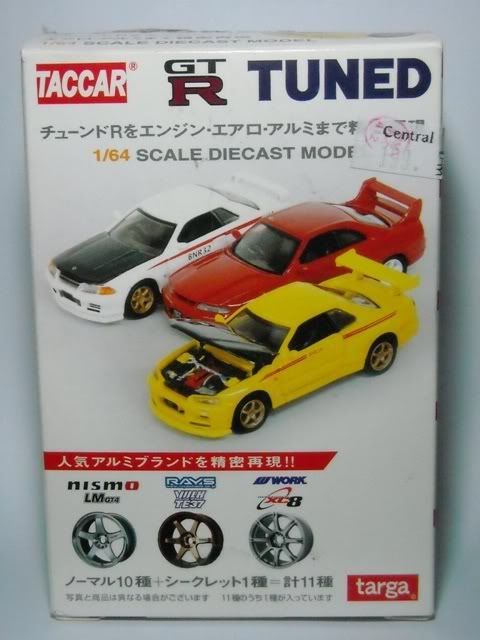 Note the price is exactly the same as the Aoshima Option Vertex Lang S15 Silvia, which is just 169 baht after a 15% discount. Roughly the price of a Hot Wheels Speed Machine, but I doubt the build quality would be the same.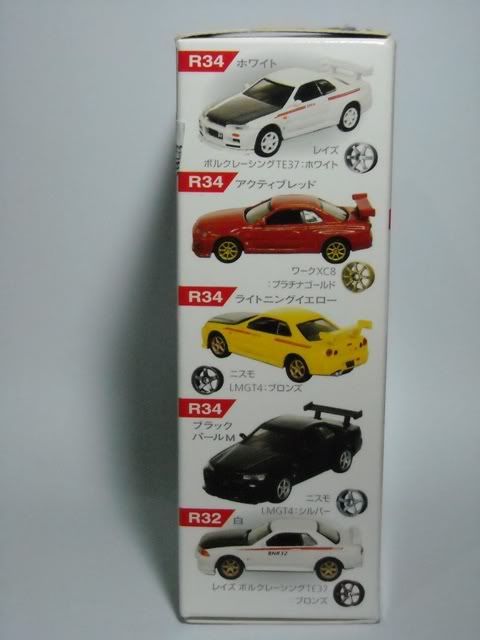 Here are some of the other cars available in the series. I would love to have the black R34, unfortunately they're sold out.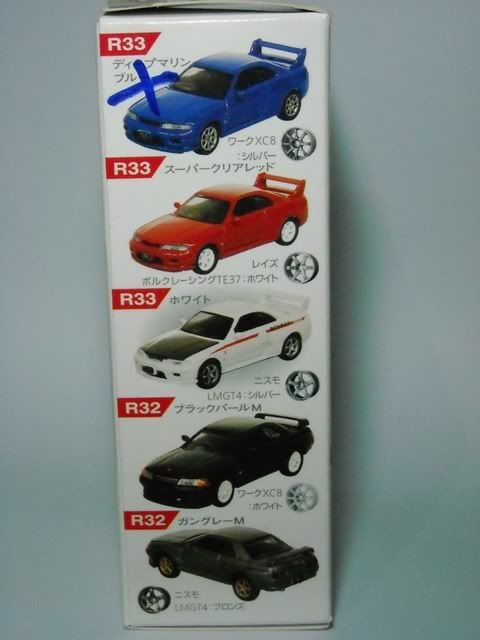 Again, the contents of the box was supposed to be random. But this one got a mark besides the picture of the blue R33.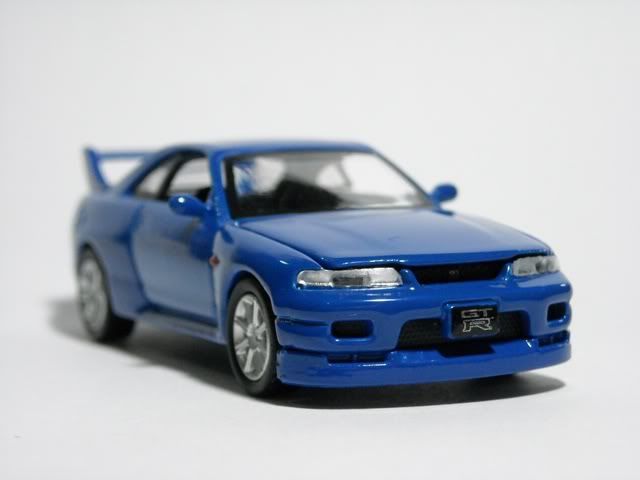 And here's the car inside! A Nissan Skyline GT-R (R33). I suspect this would be the LM Limited version, since the colour of the paint looks like Competition Blue.
Hood can be opened to reveal the engine bay, which looks quite messy to me. Some chrome bits would be nice in here.
The details on the rims are quite nice too. They're based on the Work Emotion XC8 rims.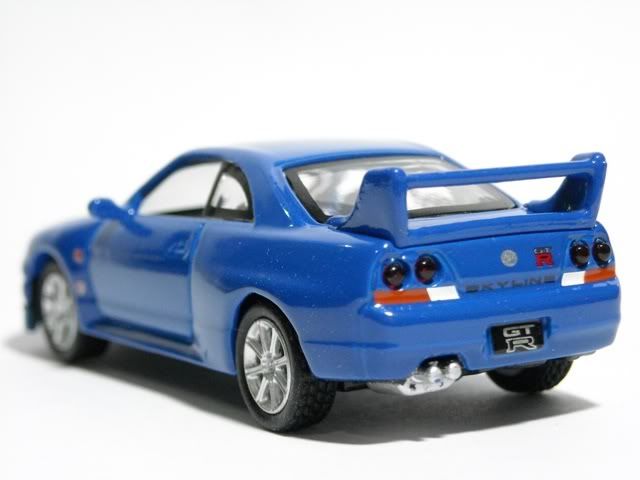 I'm not sure whether the taillights are separate plastic pieces or painted on the cast. It looks more like the former though.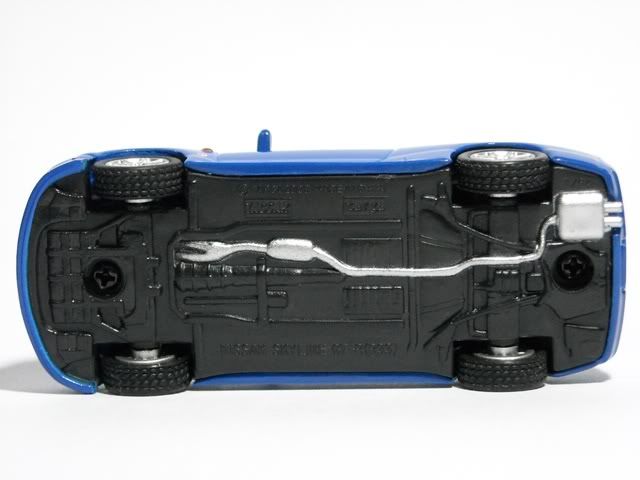 Nice details on the underbody as well.