I've been looking for this car everywhere, and I finally found it at the most unexpected place: Parkson Selayang Mall. I thought they would never refresh their old Hot Wheels stock. Anyway, here's my loot last night:
Nissan Skyline GT-R (R34) from Hot Wheels Premiere 2010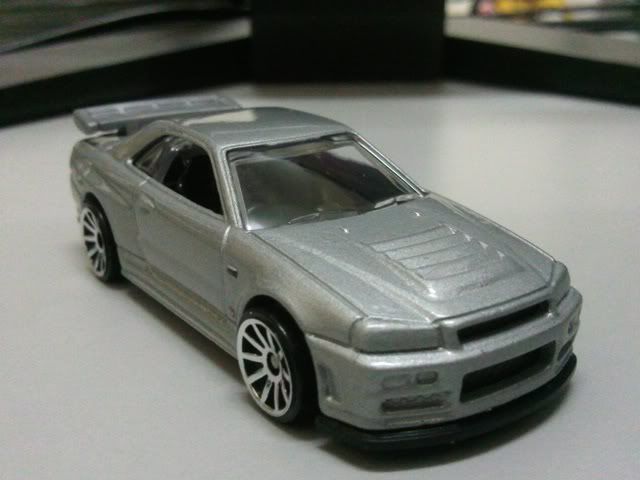 This car was given the nickname "Godzilla" due to its ability to shoot an atomic ray from its mouth, which will instantly vaporize all rivals during a race. Not true.
If they could paint the small GT-R emblem right there, I don't see why they should have any problems painting the headlights as well.