First off, I'm not really familiar with the Chevy Nova. In fact, I didn't even know it existed, until I started collecting Hot Wheels. And I never felt the urge to grab one from the pegs, until today.
'66 Chevy Nova from Hot Wheels Racing 2011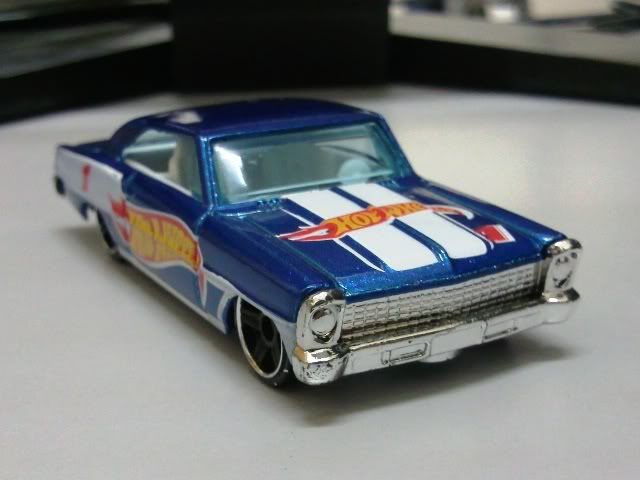 Looks much better on the card.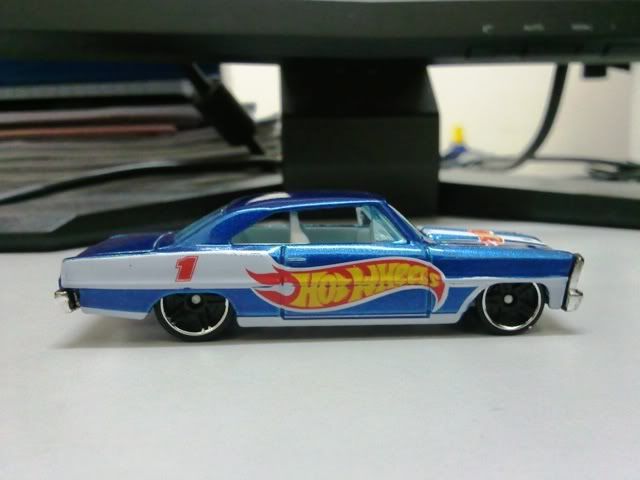 I know nothing about the Chevy Nova, apart from the fact that it looks really cool with the Hot Wheels tampo on its body.