Left: Mercedes AMG CLK DTM from Hot Wheels Dream Garage 2009
Right: AMG-Mercedes CLK DTM from Hot Wheels Stars 2008
It may look like the old C-Class, but that's where the similarities end. The Mercedes CLK DTM AMG is powered by AMG's supercharged 5.4L V8, producing 582hp with 800Nm of torque, propelling the car from a standstill to 100km/h in 3.9 seconds. Keep on flooring the pedal, and you will eventually hit the top speed of 320km/h. At least that's what wiki says. I'm not really a big fan of Mercedes, but I have to admit that this particular model looks pretty good. Wide body, huge side scoops, and a GT wing separates this monster from the dull looking C-Class.
And you thought the Subaru Impreza would be the only car that looks good with gold rims.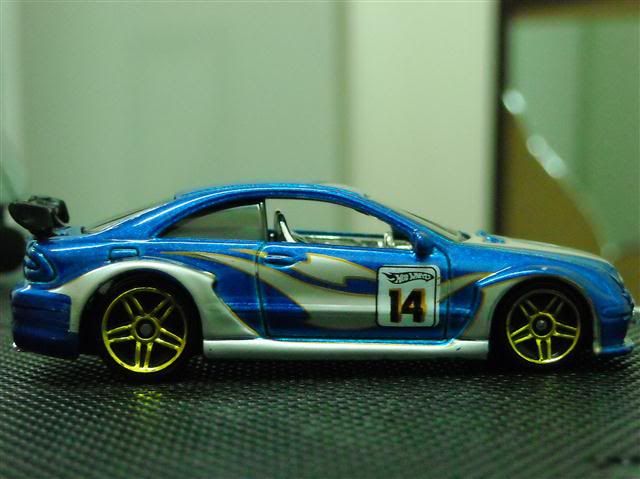 Yes, it's still the same car. The CLK DTM, not an Impreza.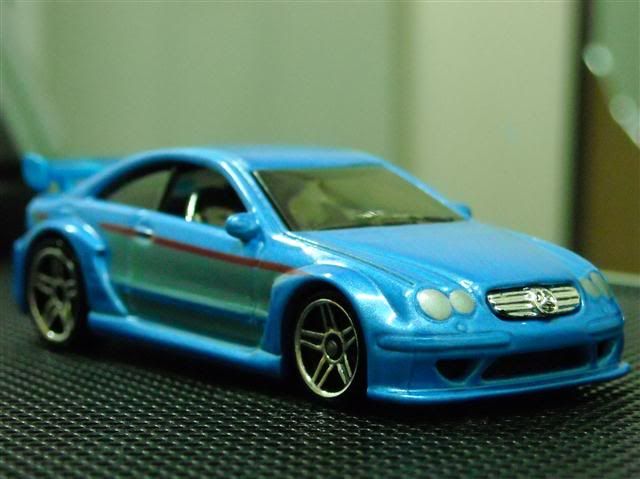 This one doesn't look as exciting as the previous one (with the golden rims and flame decals). But the headlights are at least painted.