An unexpected find during a quick visit to a nearby 7-Eleven while waiting for dinner to arrive last night:
'08 Honda Civic Type R from Matchbox Metro Rides 2011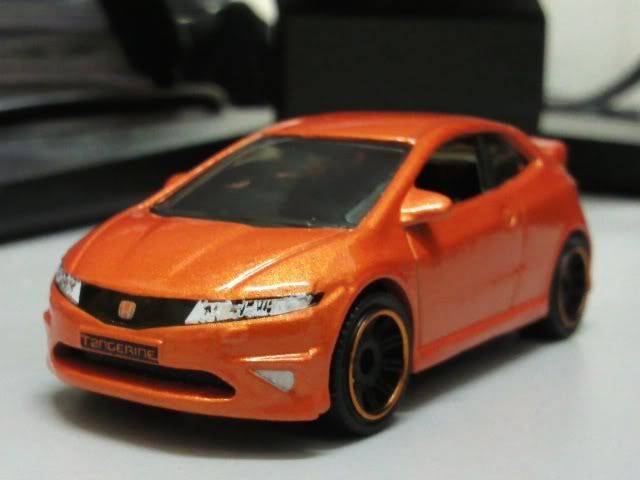 Looks like this time Matchbox decided not to put license plates with hidden meanings like they usually did. Anyway, despite the lame license plate, the car looks absolutely stunning in orange, and the black rims with chromed orange lips are fantastic!
Rear end is very well detailed, as expected of Matchbox. I can see why people are hoarding this car as soon as they're available on the pegs.