9 Mustangs in a row! Though this one isn't really the kind of Mustang that you could drive around the neighbourhood...
Ford Mustang Funny Car from Hot Wheels Racing 2010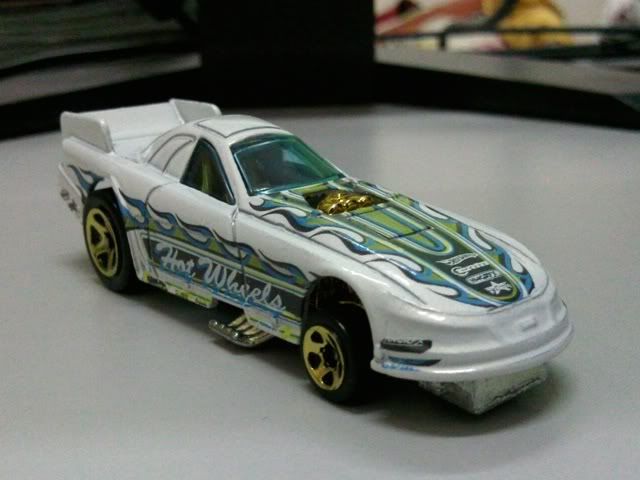 Front end of the body won't close properly. Or is it supposed to look that way?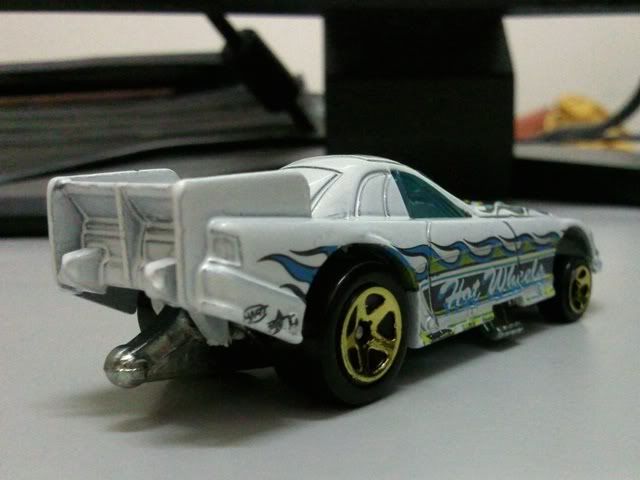 Here comes my favourite part...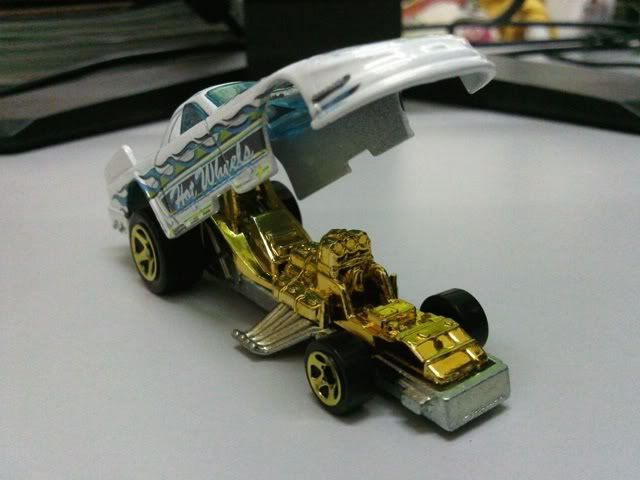 TAADDAAAAHHH!! Is that just cool or what?