The annoying lady staff who kept complaining about my unpaid college fees went home early today, and a new staff is working in the college office, which means I finally got the chance to take the package sent by mushr00m. Yay!!
2005 Ford Mustang GT from Hot Wheels 2005 First Editions - Realistix (red) and 2006 Hot Wheels (grey)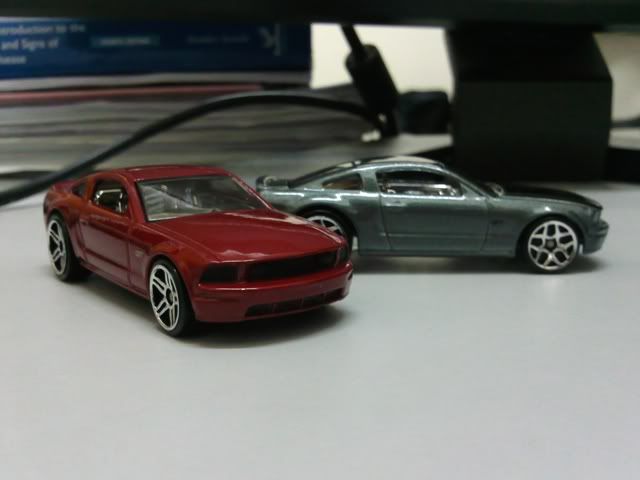 Thanks again to mushr00m for supplying my regular Mustang doses.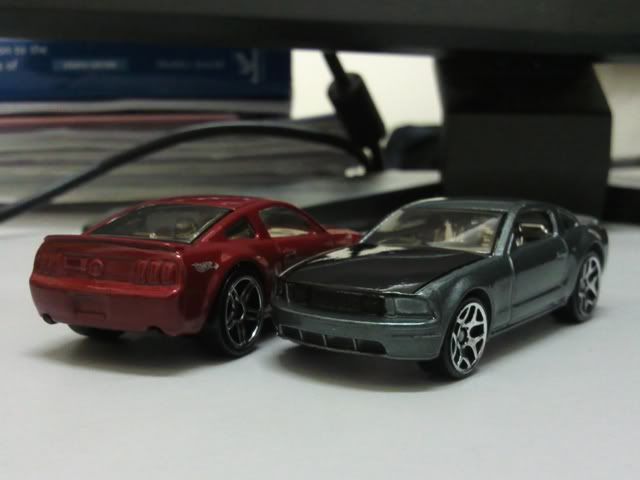 Notice the 'Hot Wheels' tampo on the right rear quarter-panel of the red Mustang...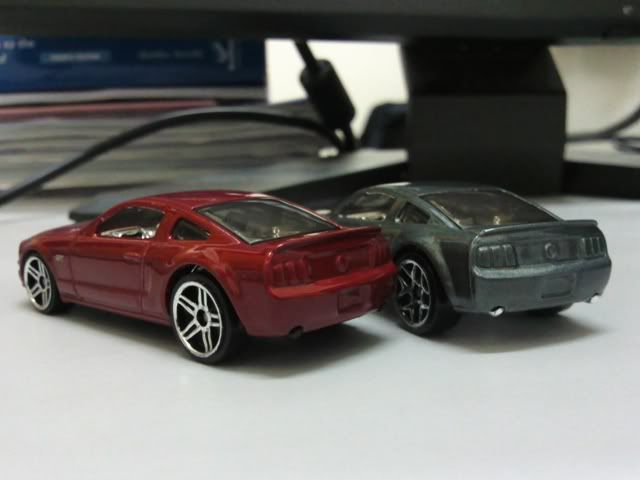 ...which is absent on the left side. An error? Or is it supposed to be this way?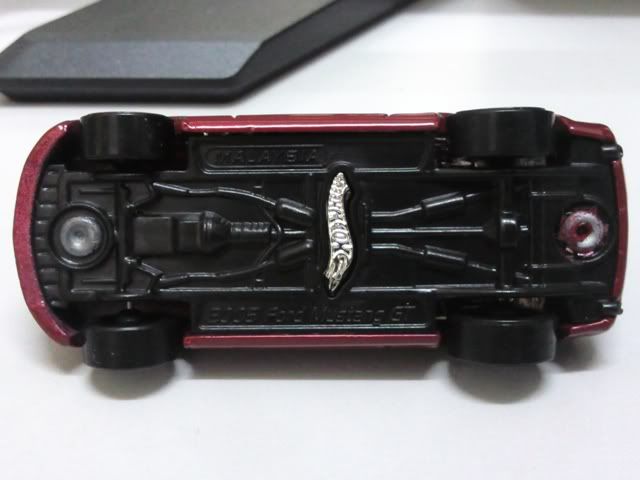 Anyway, one of the things that I love about the 2005 Ford Mustang GT is the chrome Hot Wheels logo on the base of the car. Looks really cool.
Oh, by the way, I almost forgot... Wish you guys a Happy New Year! :)