Bought this at Amcorp Mall recently.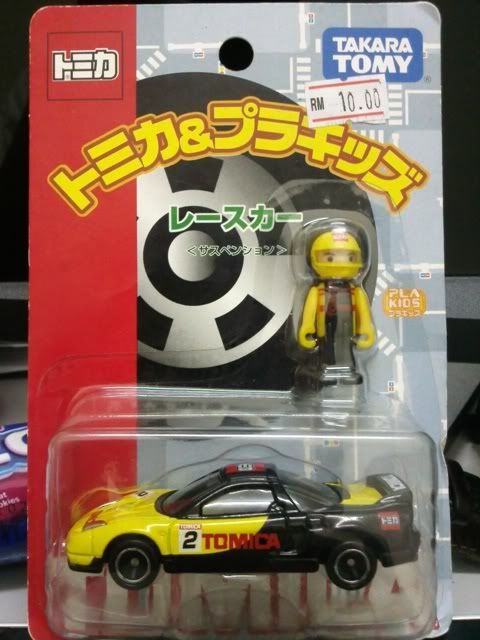 Translation: Tomica & PlaKids Race Car
(Though it's not mentioned anywhere on the card, it's actually a Honda NSX-R)
The paint job on the NSX-R looks awesome. Even the driver's racing outfit and helmet match the colour of the car. The helmet's stuck to the head though, you can't remove it. Joints of the figurine can be moved, though the left limbs are actually joined together with the right limbs, meaning that you can't just raise one leg or one hand, you gotta raise both sides. Therefore the variety of pose that you can do is quite limited.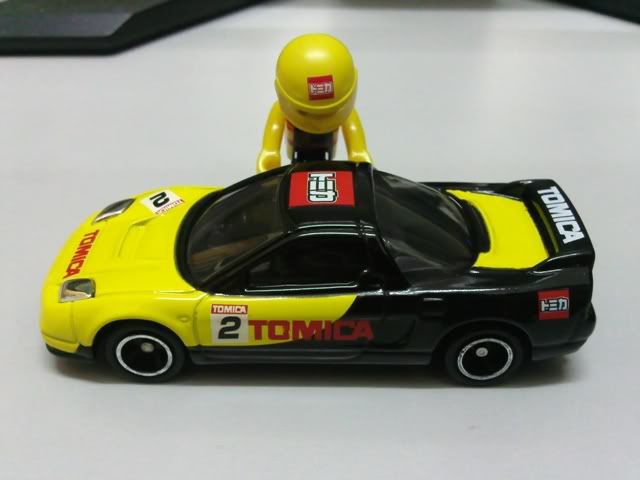 Driver attempted to get in the car.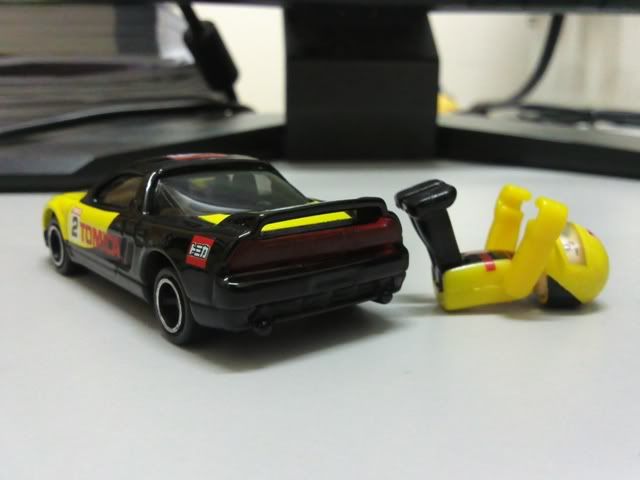 Ended up in frustration as doors could not be opened.