My second Mustang from the Vintage Racing series. Let's hope there would be more to come.
A.J. Foyt's '65 Ford Mustang from Hot Wheels Vintage Racing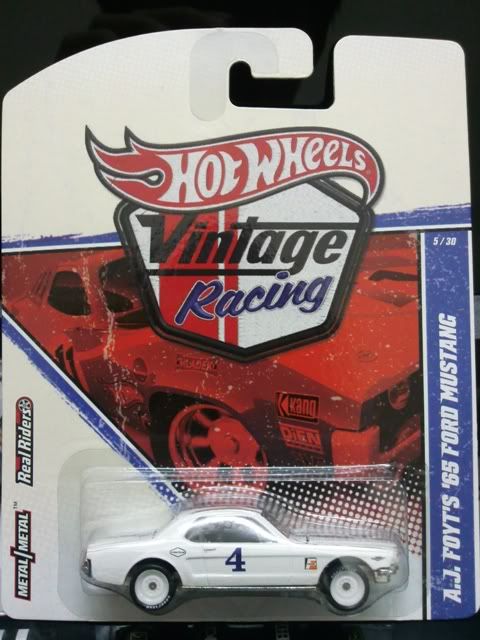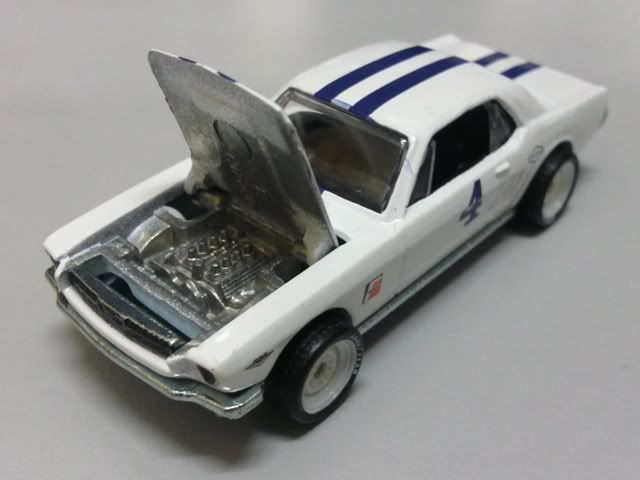 Like all '65 Mustangs, the front wheels tend to be displaced outwards, like they're on spacers. I'm not sure if they're meant to be that way.