Nissan Fairlady Z 40th Anniversary from Tomica
Tomica probably chose this car to commemorate Tomica's own 40th Anniversary, as seen on the sticker on the box. The car was even given the number 40.
*The Nissan Fairlady Z was first released in 1969 as a 1970 model while Tomica was created in 1970, therefore they both celebrated their 40th anniversary in 2010.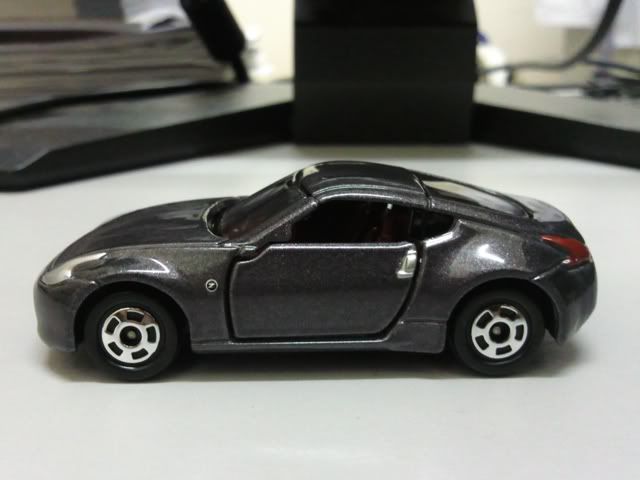 The Nissan Fairlady Z 40th Anniversary was painted in "40th Quartz", though I personally think it's just a fancy name for dark grey.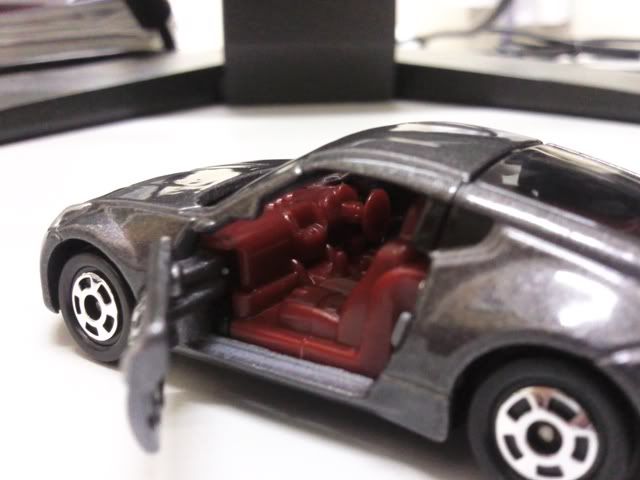 Just like the real 40th Anniversary car, this one has a red interior as well. Looks good.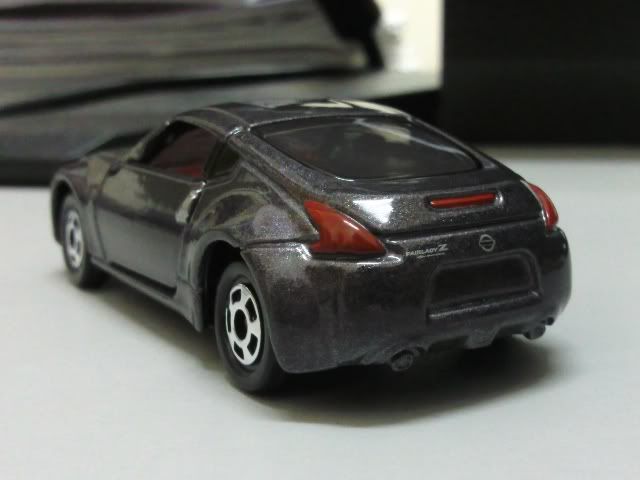 I'm not sure if anyone could make out what's written under the 'Fairlady Z' emblem, but I'm pretty sure it says '40th Anniversary'.