Great news for Hot Wheels collectors in Malaysia! I paid a visit to a nearby Toys"R"Us a few days, and one of the staffs told me that the Hot Wheels Vintage Racing series will be officially on sale at Toys"R"Us in about a week or so, while the Garage series will be on sale in about a month. Both retails at RM20 each. Yay!! :D
Anyway, I managed to get my hands on one of Vintage Racing series through a friend, prior to Toys"R"Us Malaysia's official release. So let's take a look at one of the cars that will be hanging on the pegs of your nearby Toys"R"Us soon.
George Follmer's '70 Mustang Boss 302 from Hot Wheels Vintage Racing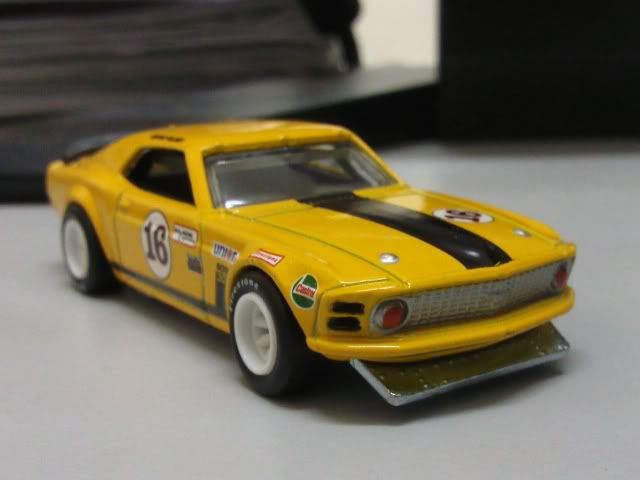 Metal chassis + rubber wheels = Totally worth it. Tampos aren't 100% perfect, but looks good enough to justify the price.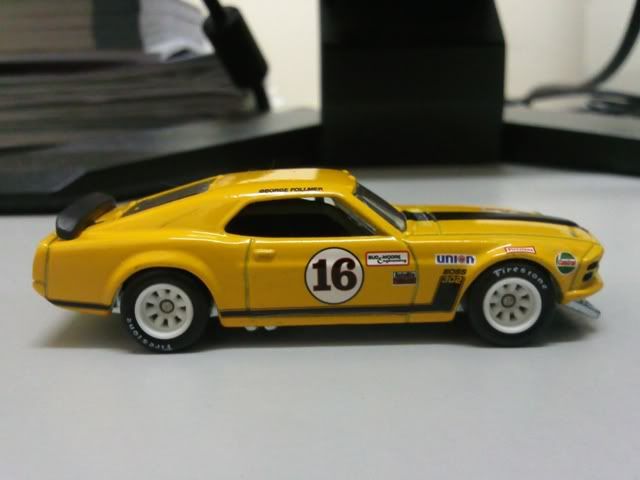 I especially love the 'Firestone' logo on the wheels.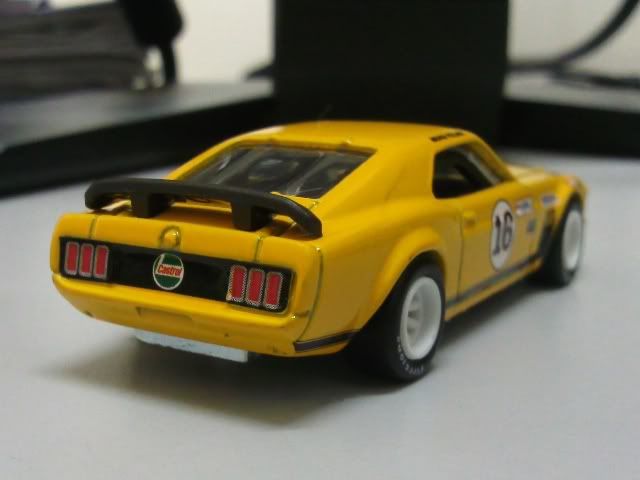 Rear end is nicely done as well. Overall, it's a very beautiful casting that will definitely seduce Mustang fans worldwide. By the way, this is not the only Mustang in the Vintage Racing series. Mustang fans should be pleased to hear that. :)