Another cute bus recently added to my collection.
Doraemon Bus from Tomica
Like the
Pocket Monsters Bus
in my previous posts, this bus is actually an Isuzu Super Hi-Decker Bus. Despite being of similar make and model, the Doraemon Bus has some minor differences compared to the Pocket Monsters Bus, such as painted headlights and better cast quality (Isuzu emblem more pronounced, details more accurate). The words embossed on the bottom of the chassis explained it all: the Doraemon Bus was made in Vietnam, while the Pocket Monsters Bus was made in China. I'm not a seasoned collector, but I noticed that Tomicas made in Vietnam usually have better build quality compared to Tomicas made in other countries. In fact, special edition Tomicas (40th Anniversary cars, etc) and Tomica Limited are usually made in Vietnam, while normal Tomicas are usually made in China. I will try to gather more evidence (by buying more Tomicas) to support my hypothesis.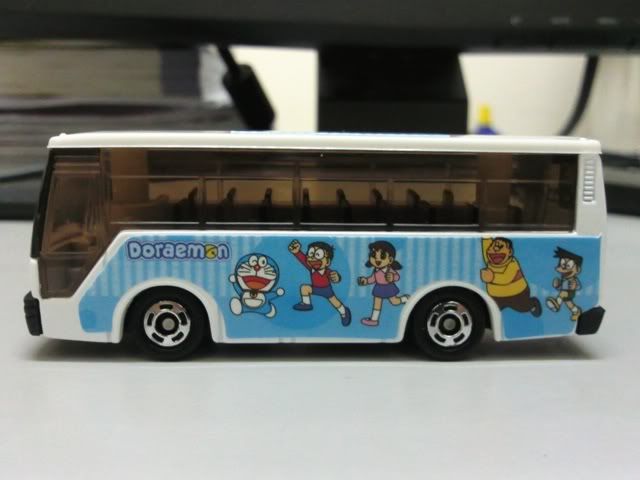 The sticker on the other side of the bus has the same picture.