Got this one free during the buy-3-free-1 promotion at Jusco. Was initially planning to sell it, but then I think it looks kinda cool.
Custom '62 Chevy from Hot Wheels Rebel Rides 2009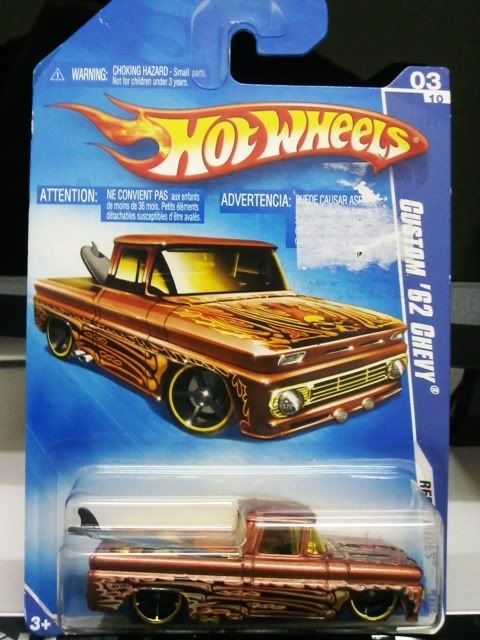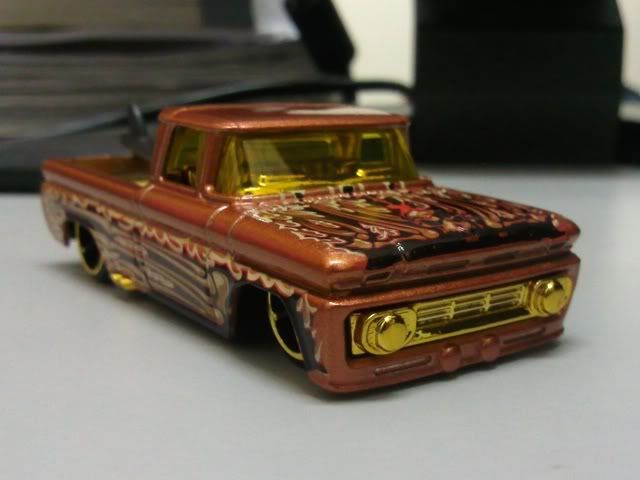 Not good for speed bumps.
Awesome skull tampo on the hood is the reason I'm keeping this car in my collection.