It's been more than a week since my last Mustang post in this blog. To make up for it, I'm giving you a triple-Mustang dose today!
'71 Mustang Mach 1 from Hot Wheels Larry's Garage
This is not the complete set though. There's supposed to be a fourth '71 Mustang Mach 1 in black, but it's only available in the Hot Wheels Garage 30 Car Set. Bummer.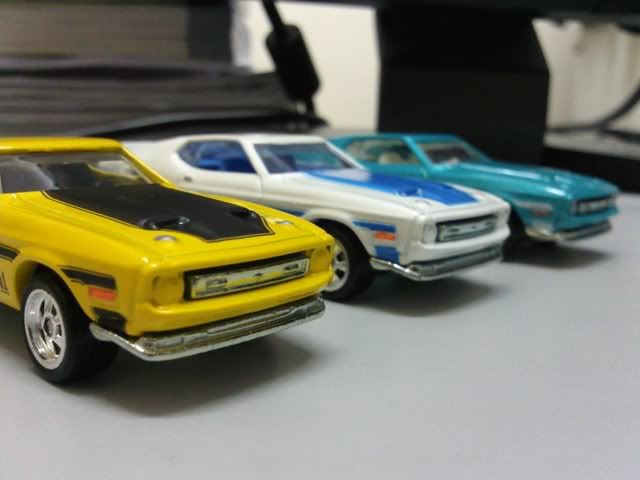 Well I guess I have to be content with these 3 beauties. I got the blue one from kuku, and the white and yellow one from jhc7598. Many thanks to these awesome guys! :D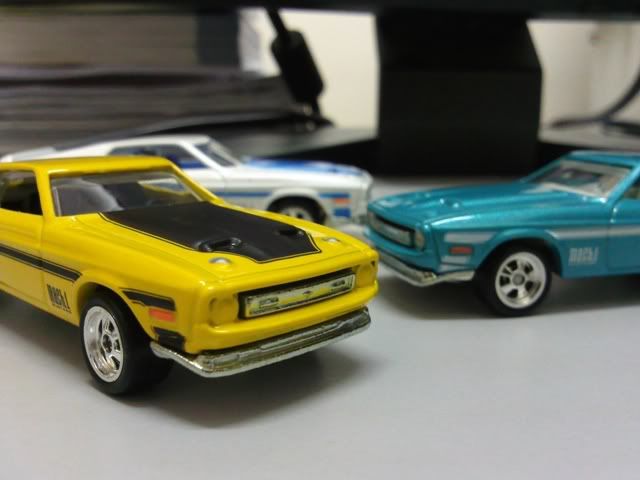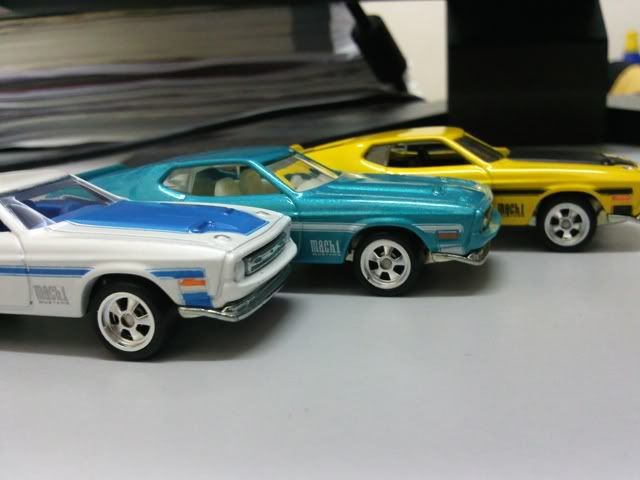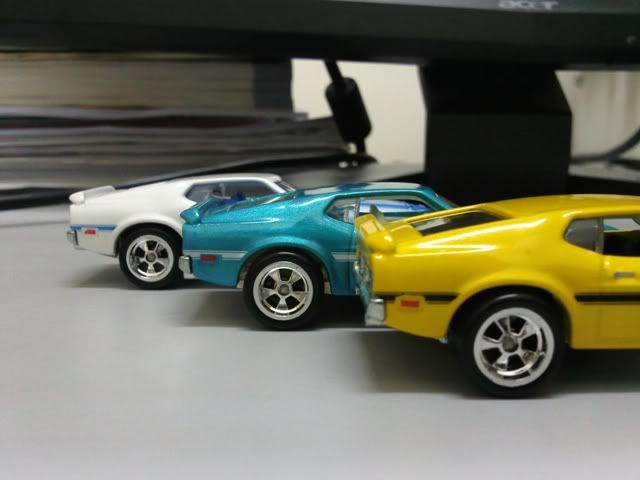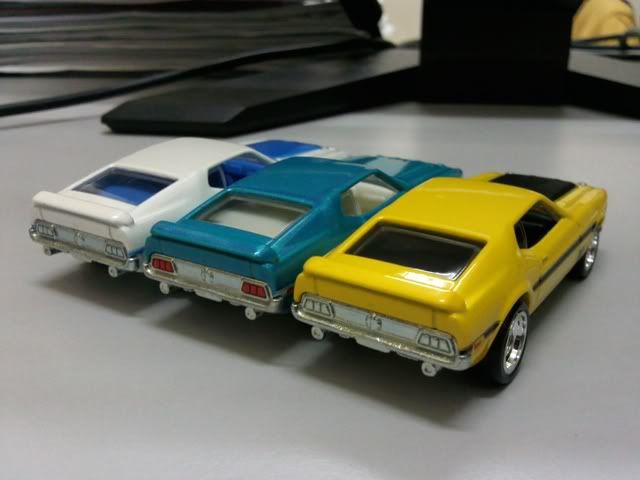 The blue one is from a later batch (base code C32, while the other two Mustangs have a base code of C28). This might explain why the blue Mustang has painted taillights, while the other two don't.
The white Mustang might not have painted taillights, but it has this: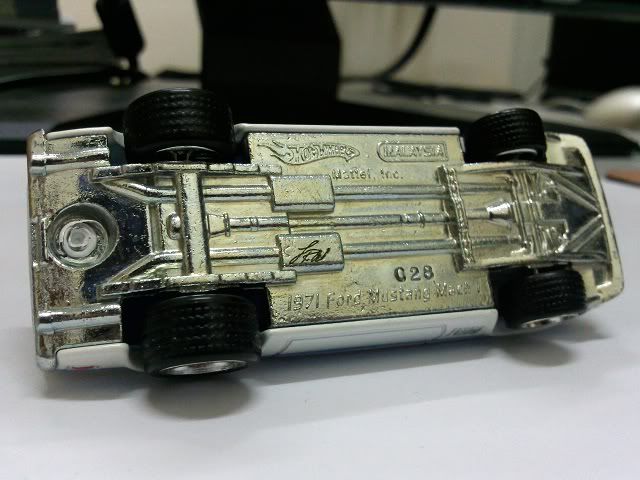 Larry Wood's signature on the bottom of the chassis! By the way, the signature reads LRW, which is his initials (Larry R. Wood).
*Update: I have finally acquired the black '71 Mustang Mach 1.
Click here
to view the post.