Just another Fast Lane cast I bought the other day: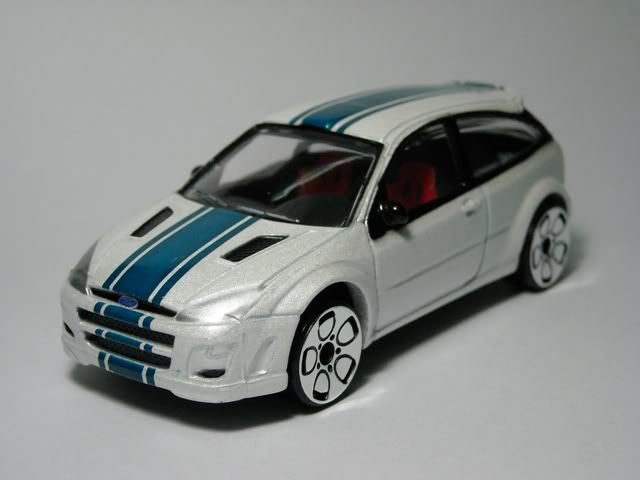 Warning: "Pizza wheels" are non-edible. Prolonged exposure may cause eye irritation.
The front end is beautifully done.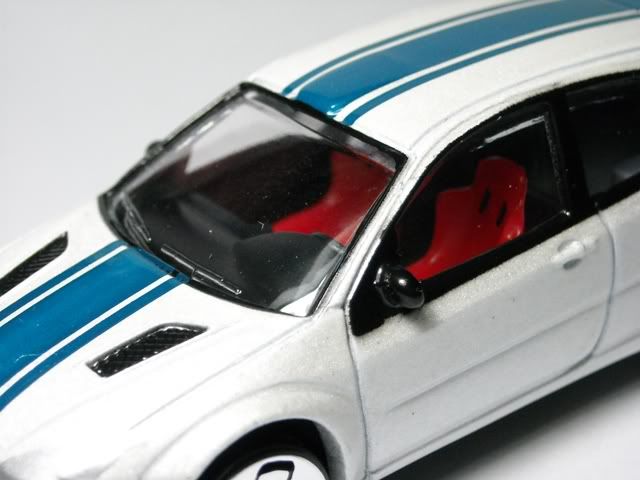 If you read my previous post regarding the
Fast Lane Nissan Fairlady Z
, you would expect the Fast Lane Ford Focus WRC to have the same level of quality for the interior details, which is excellent in the Nissan Fairlady Z. But being a WRC (World Rally Championship) car, the interior of this cast is kept to a bare minimum. Red bucket seats, steering wheel, and that's it. When you're drifting at 100 miles per hour entering a sharp bend, and on your right is a bunch of huge trees, with living spectators in between, and on your left is a thousand foot drop, does it really matter whether or not your car has a cup holder?
A shot of the rear end. Stripes are cool. Pizza wheels are not. Absolutely not.