The new wave of Vintage Racing series has finally arrived! This is one of the cars included in the series:
Parnelli Jones's '70 Ford Mustang Boss 302 from Hot Wheels Vintage Racing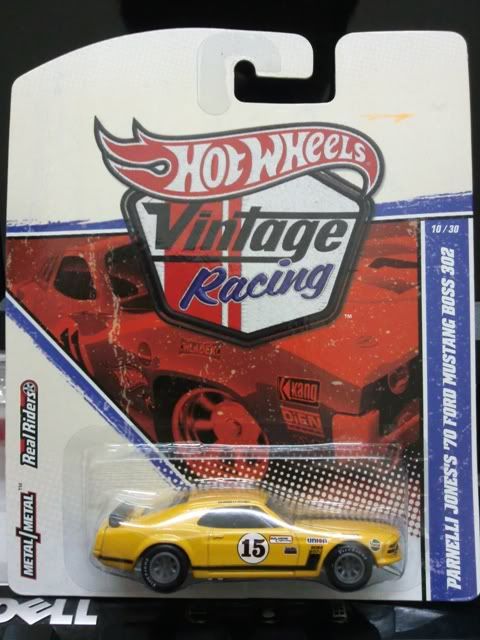 George Follmer's Mustang has silver grilles, and the headlights are painted red.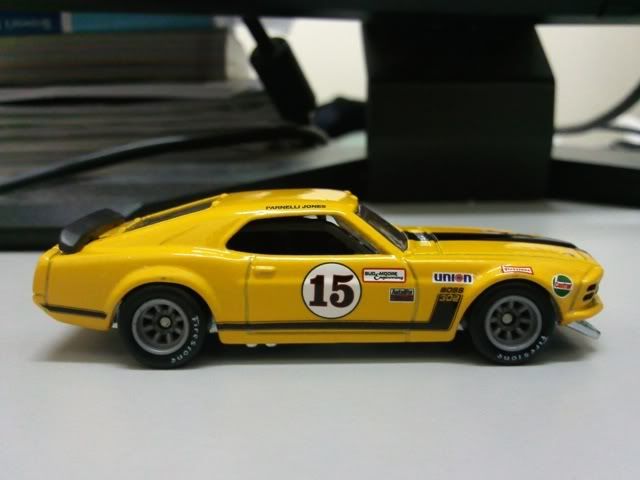 The race number and the rims are different as well. And of course the driver's name on the roof would be referring to its respective drivers.
And finally, George Follmer's Mustang has a Castrol logo at the trunk instead of a Ford logo like this one. Either way, both of the Mustangs look spectacular. It ain't cheap, but it's worth it.