Grabbed this on my way back from class today.
Megane Trophy from 2011 Hot Wheels Premiere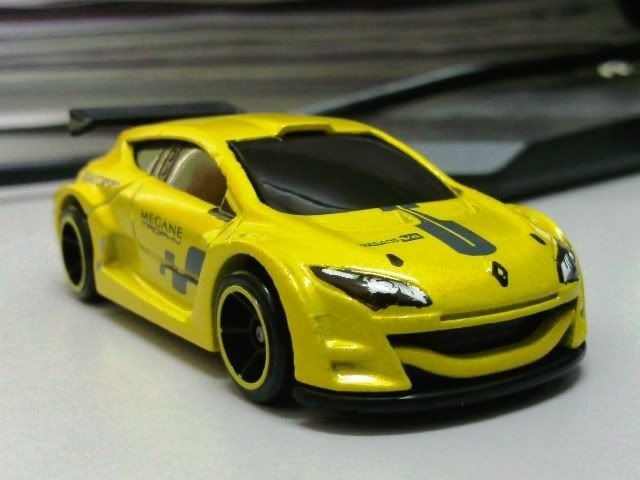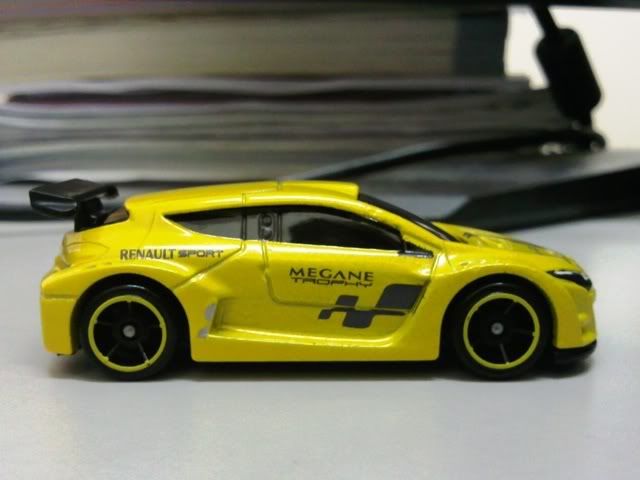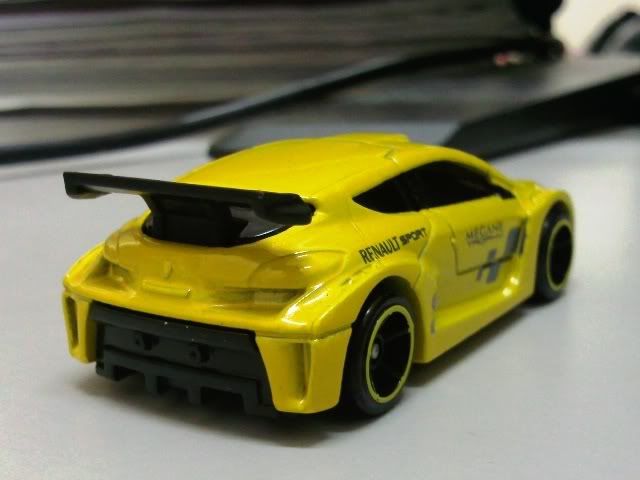 Definitely a looker, which makes the Megane Trophy a popular cast in 2011.
The rear spoiler could easily be detached from the rear window, therefore it will not be uncommon to come across a carded Megane Trophy with a detached rear spoiler. Nothing to worry about though, as the rear spoiler could easily be reattached. Just snap it back to the lower part of the rear window, and it's all good. Might be a problem if you're not planning to uncard the car though.