Hey guys, look what danielh gave me for Valentine's Day! :P
Just kidding, he gave this amazing custom to me as a gift because he knows that I'm a big fan of Mustangs, and this is the last unit of the Custom Mustang Barricade in his collection. This is the link to danielh's blog post, featuring this Custom Mustang Barricade, before he gave it to me:
Hot Wheels Custom Mustang Barricade
And here's the beauty in my possession...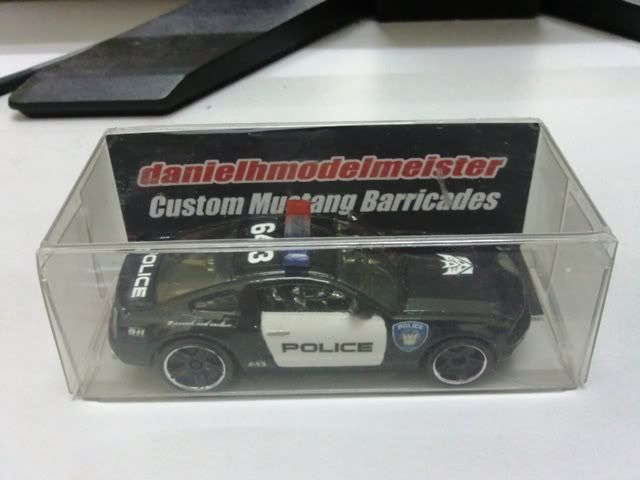 A thousand thanks to danielh for this wonderful surprise. :)
I bet the Custom Mustang Barricade can't wait to join his Mustang brothers in my collection.
Fine details such as the painted headlights and fog-lights make this an amazing custom work.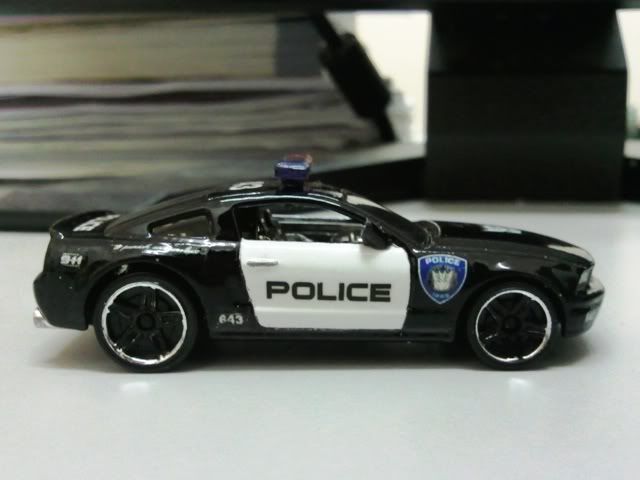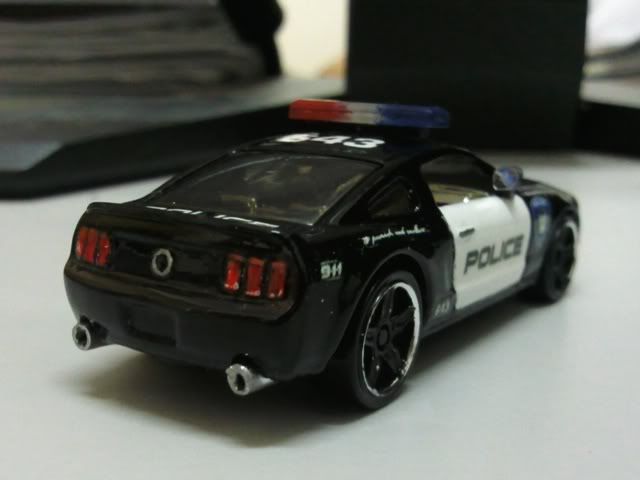 The stainless steel tailpipes give the car a mean and powerful look. Note the side mirrors with reflective stickers. Sweet!
He even paid attention to the details at the bottom of the car! I really didn't expect that he would paint the entire exhaust system, which turned out as a nice surprise. One word to describe this custom: Awesome. Thanks again to danielh for this truly amazing work of art. :)