Finally managed to get the 5-pack I've been looking for, thanks to mushr00m. :)
Mustang 45 from Hot Wheels 5-Pack
Of course the number 45 is referring to the Mustang's 45th anniversary. This 5-pack was released in 2009, which is 45 years after the first Ford Mustang came out in 1964. The Mustangs included in this 5-pack are: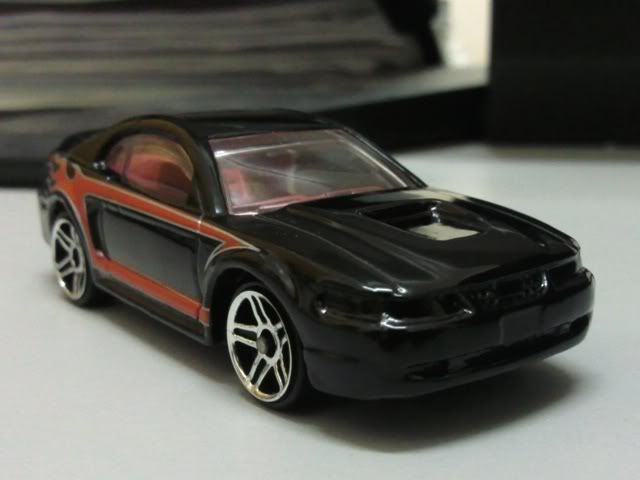 '99 Ford Mustang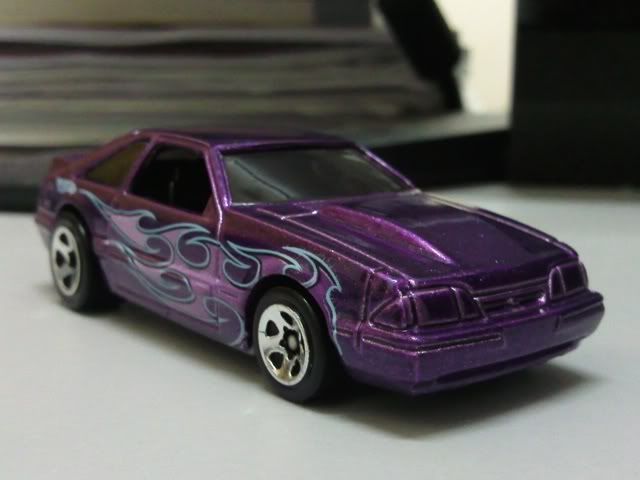 '92 Ford Mustang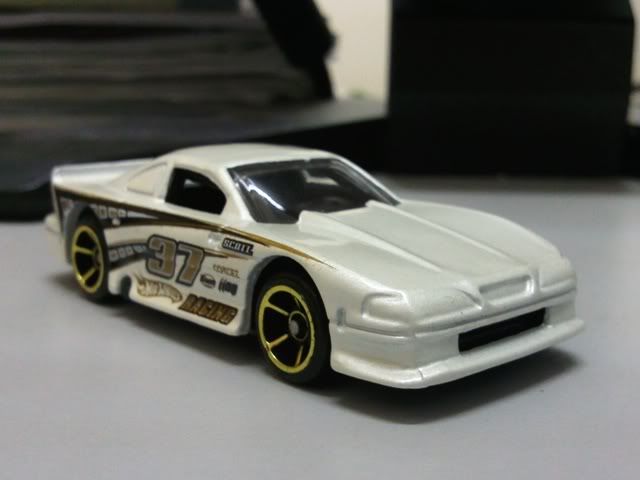 '98 Mustang Cobra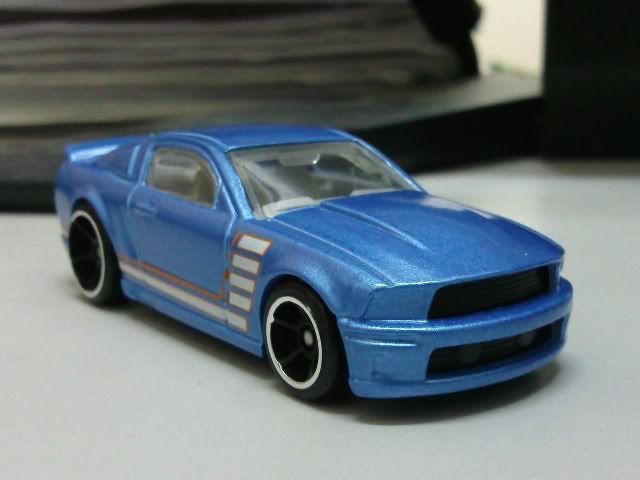 '07 Ford Mustang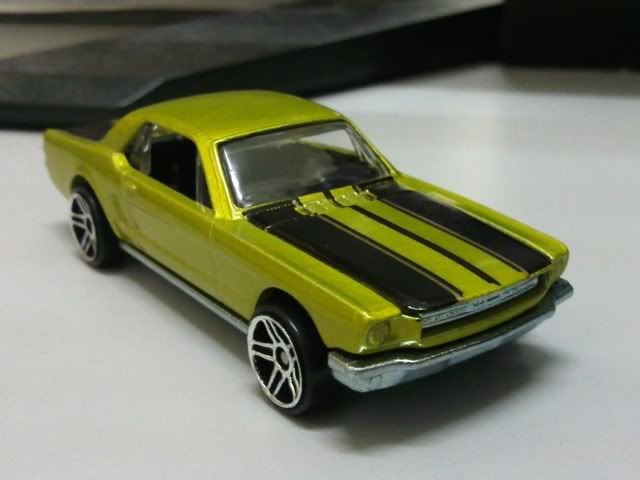 '65 Ford Mustang
Group pics!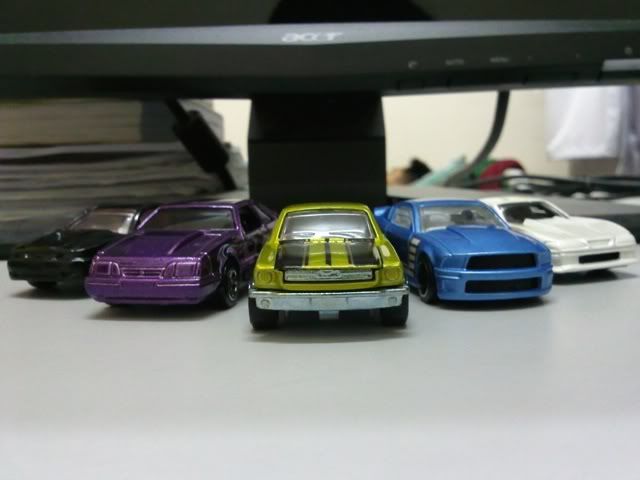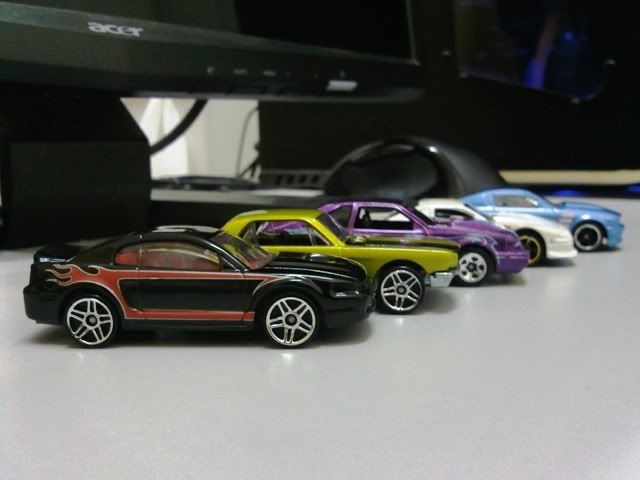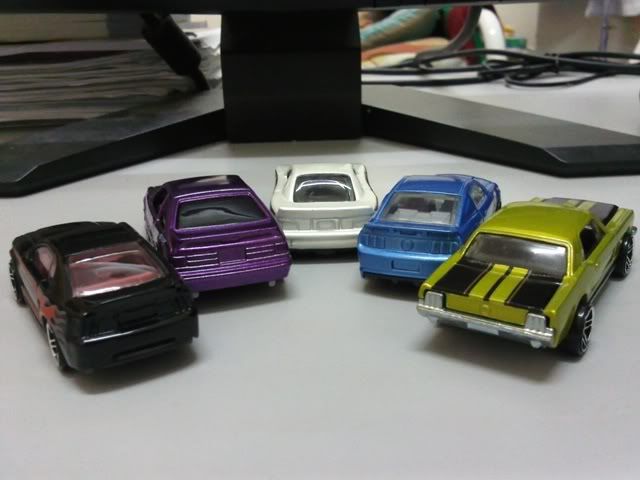 This is probably the best 5-pack there is out there.
Here's an update on my Hot Wheels Mustang collection so far, from the first '62 Ford Mustang Concept to the recent '10 Ford Shelby GT-500 Super Snake.
Thanks for looking! :)