My second Alfa Romeo this week, from a small Japanese die-cast car manufacturer, Yow Modellini.

Alfa Romeo 1900 Disco Volante Coupe 1952 from the La Festa Mille Miglia series by Yow Modellini.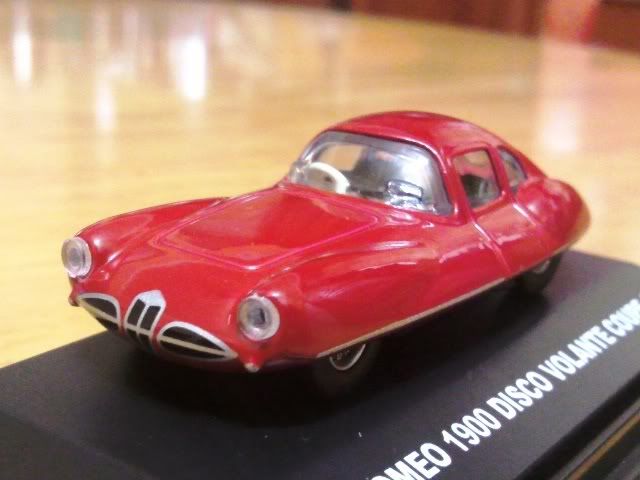 It's kinda ironic that even though this car has plastic headlights, the grilles are just painted on.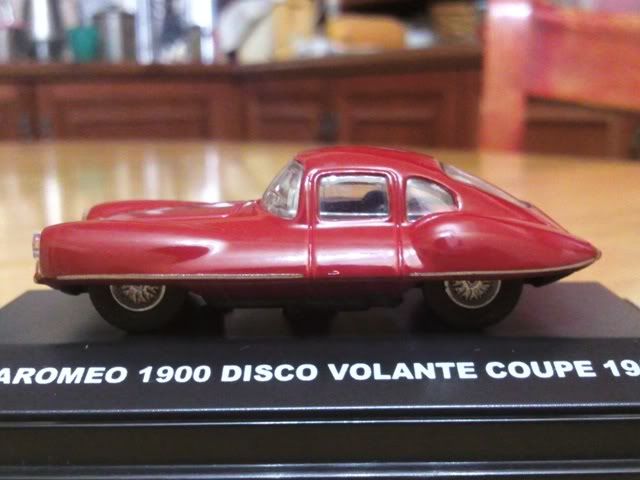 The interior details are amazing for this kind of scale, though you can't see it from these pictures. The small windows make it hard for me to get a clear shot of the interior.