My first 5-Pack from Hot Wheels. I've been itching to get my hands on this one ever since I saw it, but the price put me off. I've been hoping I could find one during Tesco's promotion where they're selling Hot Wheels 5-Packs at RM19.90 instead of the usual RM34.90, but I can't seem to find this particular 5-Pack during the promotion period. I guess it's a hot item among collectors. Anyway, managed to save up a bit last month, and finally got some extra cash to burn on this awesome 5-Pack. Paid the regular price, but it's totally worth it.
Toon'd Muscle from Hot Wheels 5-Pack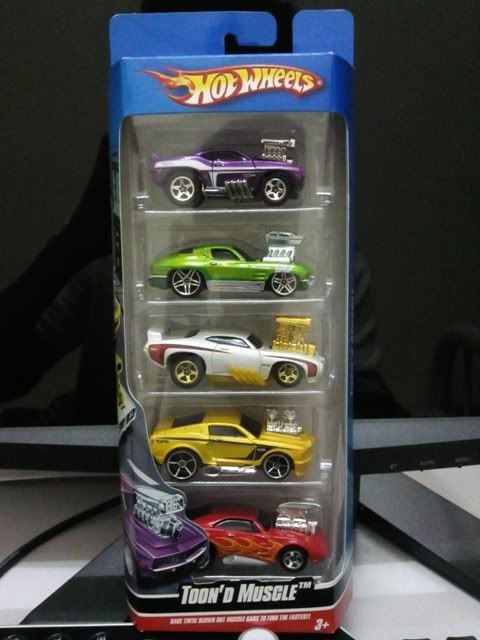 The cars included in this 5-Pack are as follows: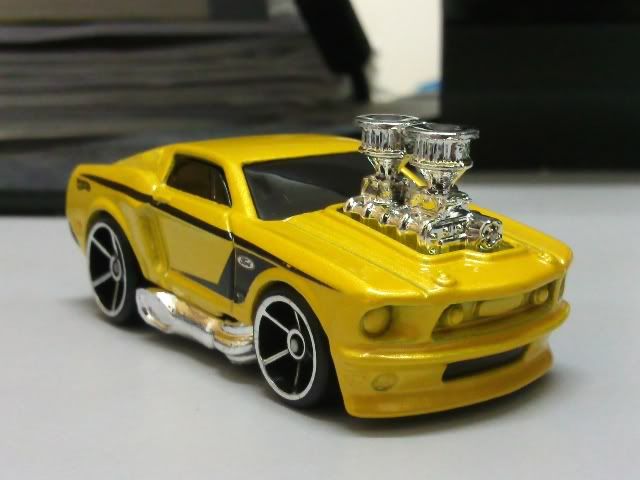 '68 Mustang. This is the main reason I've been wanting this 5-Pack so bad.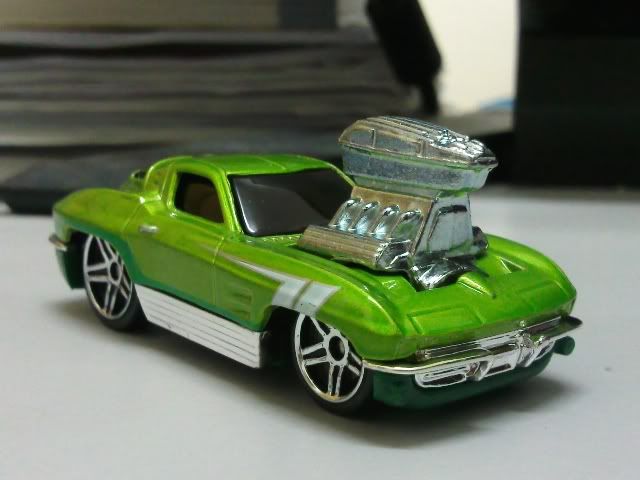 '63 Corvette. This is the only car in the set with a metal engine.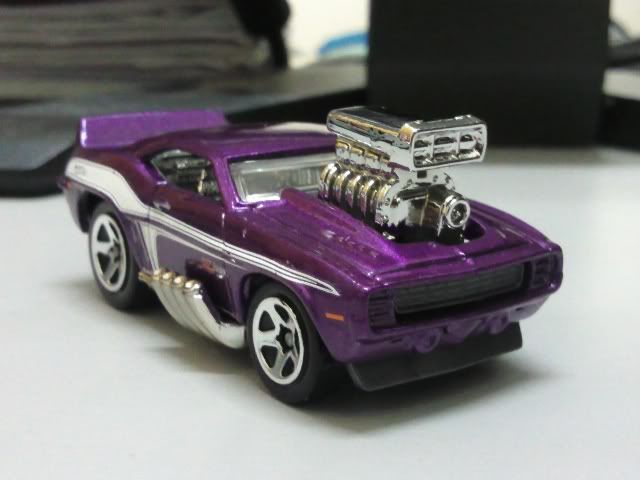 '69 Camaro Z28.
'69 Pontiac GTO Judge.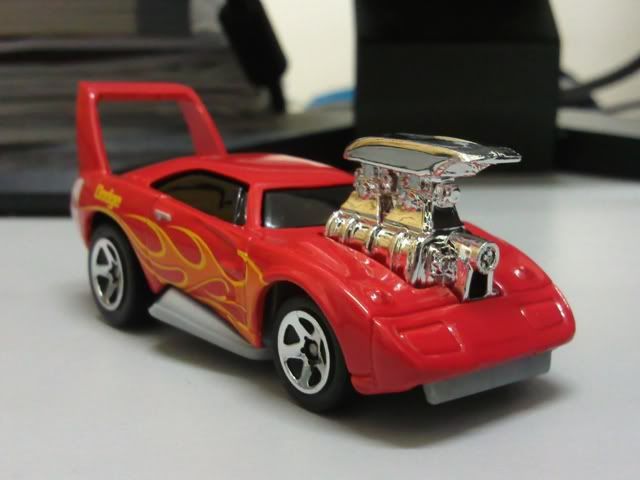 Dodge Charger Daytona.
Group pictures!