Found lots of these at Litt Tak the other day. Grabbed one for me, and a few for my friends. I have an extra unit for sale if anyone's interested.
Nissan GT-R from Tomica
A beautiful casting from Tomica that you really mustn't miss.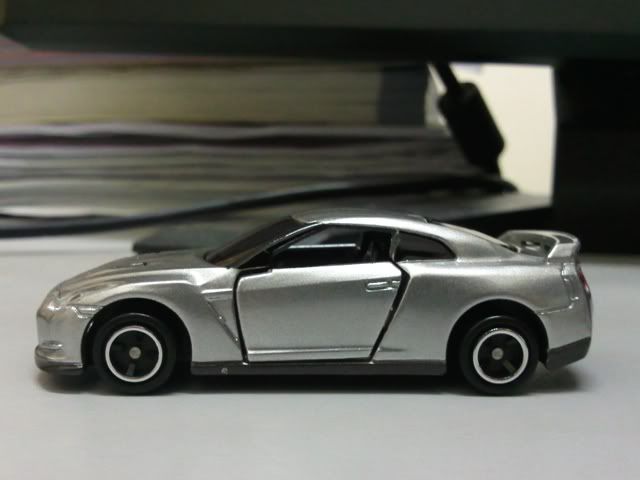 Build quality is good, but there's room for improvement. The gap between the door panels are too wide, and the door doesn't even fit properly.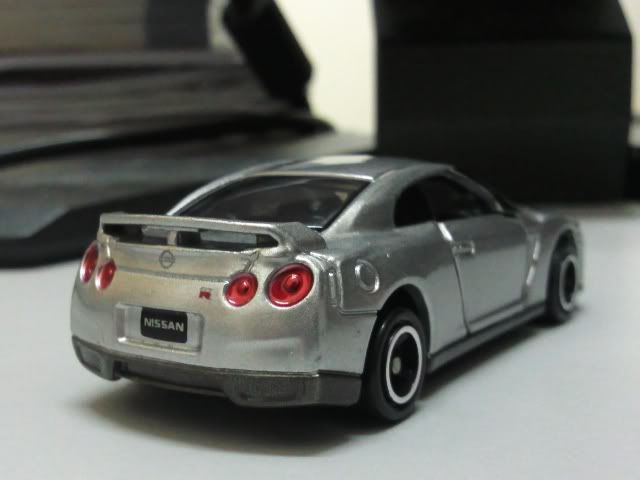 Rear end is satisfying. The taillights are properly painted, and the 'GT-R' emblem looks great.