Another new casting for the 2011 Hot Wheels.
'63 Mustang II Concept from 2011 Hot Wheels Premiere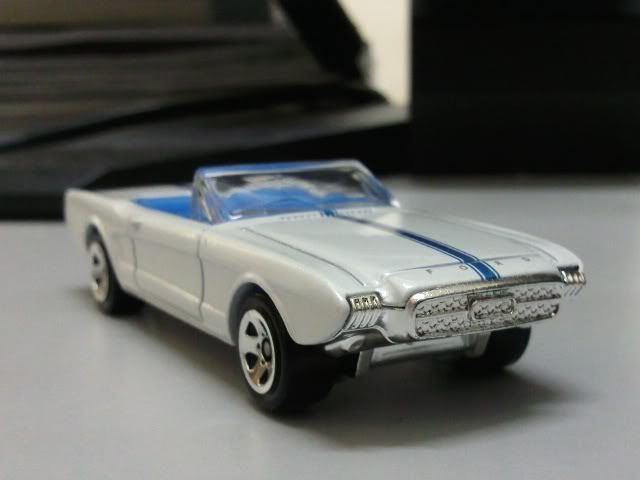 Truth to be told, I think it looks kinda weird. The
first Mustang Concept
looks much better. Anyway, despite looking all shiny and stuff, the headlights and grilles are actually chromed plastic, not metal.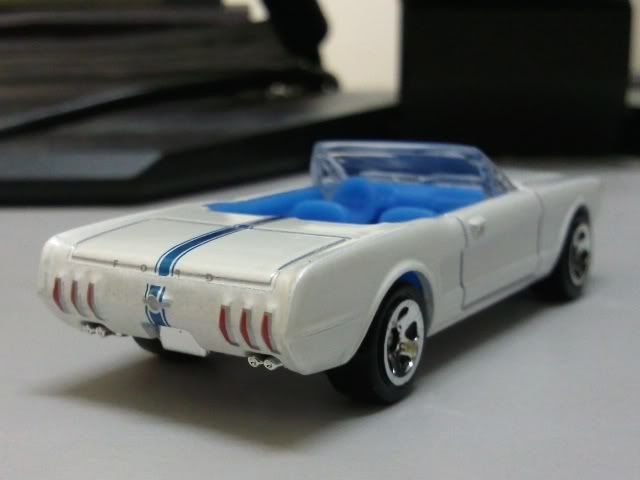 Well, at least the rear end looks pretty decent. The 3 vertical-bar tail lights influenced the production Mustangs' tail lights design until today.