Went hunting at Toys R Us today, and I found this:
Nerve Hammer from Hot Wheels Race World Earth 2010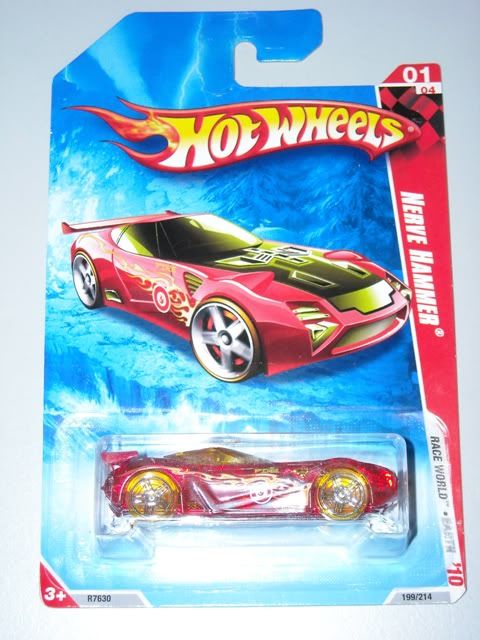 Looks pretty fierce. I like it. The spoiler is made of plastic, and not attached to the metal base of the car, unlike the Paradigm Shift in my earlier post. Anyway, I've been looking for the Nerve Hammer for quite some time, and I thought that it was impossible to find one on the pegs. But I guess today's my lucky day. Now my Race World Earth series is finally complete! :D
TAADDAAAAHHH!!
They look good together, don't they? :)
Close-up shots of the other cars in the Race World Earth series: