My first ever Tomica Limited:
Tomica Limited 0058: Raybrig NSX from Autobacs GT 2004 Series.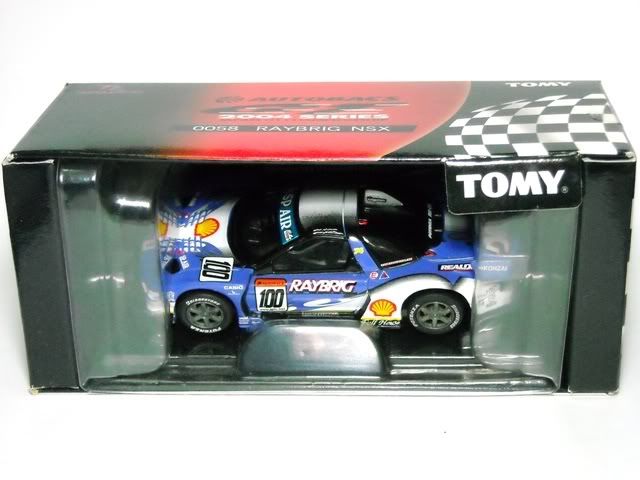 Now this ain't cheap. And I'm seriously not sure if I could survive until next week with hardly any cash left. So the question is: Is it worth it? Take a look at the pictures and let me know what do you think.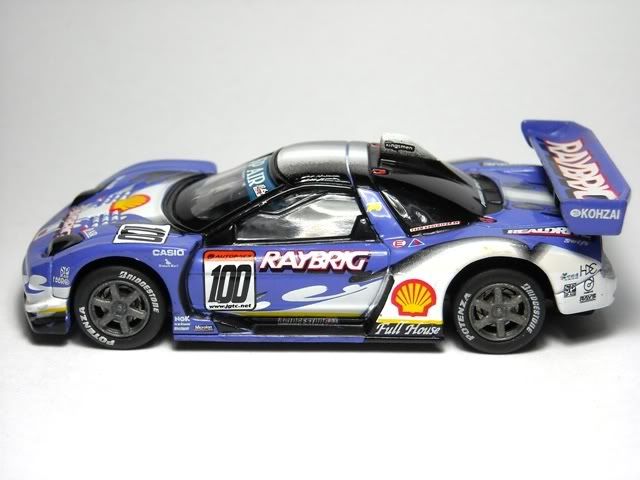 Now if you're a huge fan of the NSX like I am, you should be having an orgasm right now. This car is drop-dead gorgeous. I particularly like the tampos, the taillights, and the tailpipes. Being a Tomica Limited, you don't have to worry about smudged tampos on the car anymore.
Just another picture to remind you of how beautiful she is.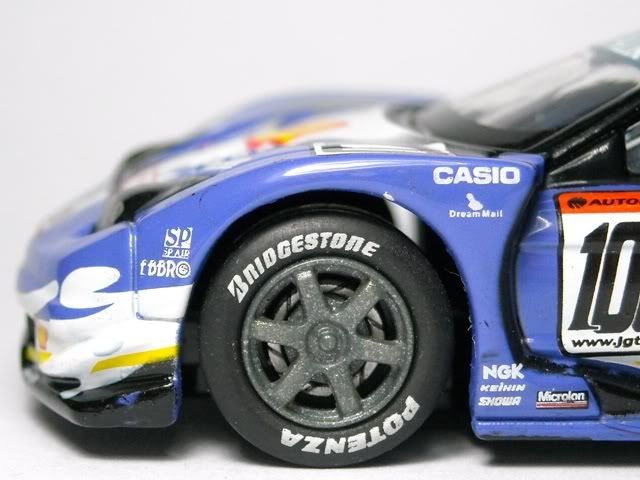 A close-up shot of the front wheels. I love tires with wordings on the sidewall. A thumbs up for that. The rims are a bit disappointing though. I know that alloy rims are supposed to have that 'glittery' look, but the rims just look too 'plastic'. I know that it really is made of plastic, but I'm sure that there's a way to make them look more like metal and less like plastic. By the way, the disc brakes spin together with the wheels. Note the absence of brake calipers.
So back to the question; is this car worth the price I paid for it?
Hell yeah!!