I bought a couple of Mustangs the other day. The '07 Ford Shelby GT500s to be exact. Let's start with the first one, which is from the Hot Wheels Speed Machines series:
'07 Ford Shelby GT500 from Hot Wheels Speed Machines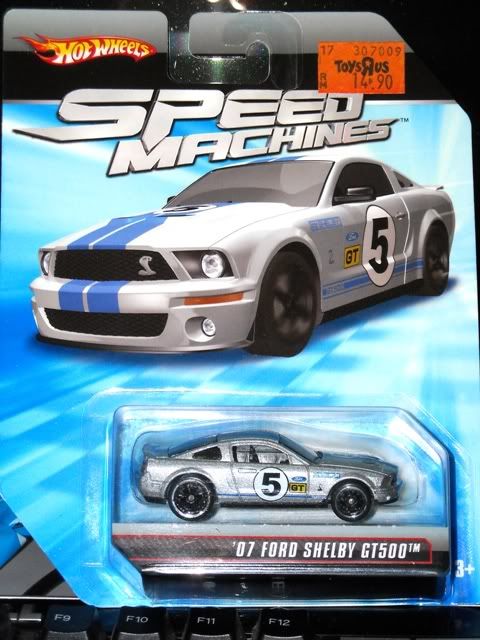 A pretty decent cast I'd say. Though I wish they could do something about the headlights. By the way, of course that's not all. Here's the Need for Speed Shift version:
Click on the pictures for a bigger resolution (1364x768). Do note that the '07 Ford Shelby GT500 is not available in Need for Speed, so I had to use the 2010 version in the wallpaper above, which looks pretty much the same.
Now let's take a look at the second '07 Ford Shelby GT500.
This one is from Hot Wheels Faster Than Ever 2010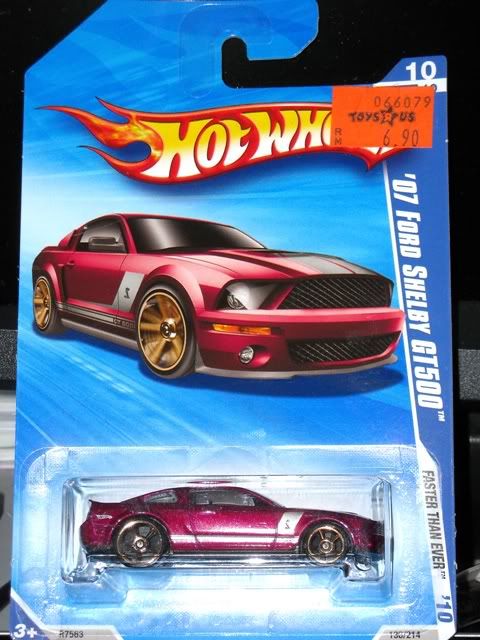 I don't really like the colour of this GT500, but I just bought it to expand my Mustang collection. The gold rims look nice though. Anyway, the addition of these two casts means that I have a total of 10 Mustangs now. I still have a long way to go to complete my Mustang collection. Wish me luck! :)