Look what I found at Tesco Rawang today!
'06 Dodge Viper SRT10 from Hot Wheels Speed Machines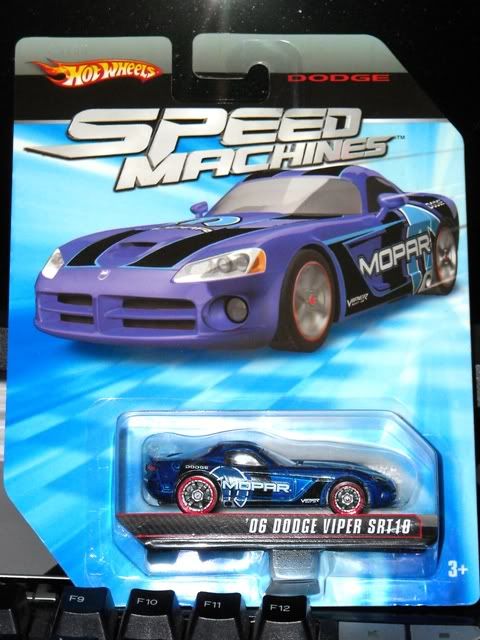 Let's take a closer look at this beauty.
The previous version of this cast looks kinda ugly, but this one, on the other hand, looks absolutely brilliant! And I love the amount of details that it has. Even though the 'Dodge' tampo on the rear bumper isn't perfect, I'm still satisfied with the overall build quality. By the way, here's the usual drill:
3D version from Need for Speed Shift.
Had a hard time with the 'Mopar' wording on the door, since NFS doesn't have alphabet vinyls. Anyway, you can click on the pictures for a bigger resolution (1364x768). That's the maximum resolution I can provide, since that's the resolution of my monitor. Enjoy! :)