Just a quick update on my recent Hot Wheels haul.
Scion xB, Hot Wheels Race World Earth 2010
Found this one at Parkson Sungai Petani.
Looks pretty good. I'd say it's the best looking car among the Earth series casts. The shade of green is just perfect!
Paradigm Shift, Hot Wheels Race World Earth 2010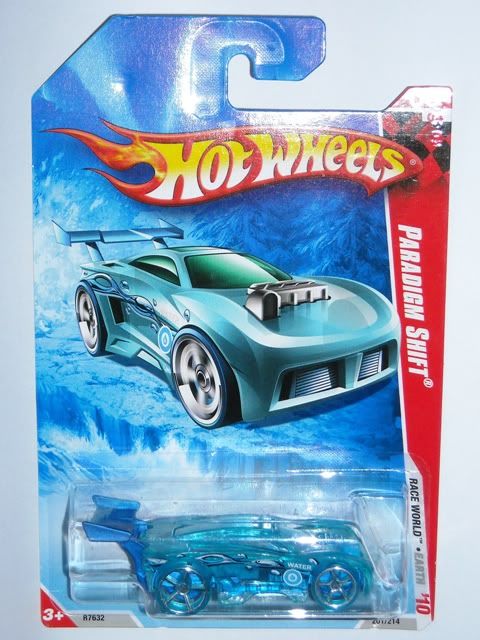 I got this one from a friend of mine. It's almost impossible to find one on the pegs now.
This one looks pretty as well. I really like the light shade of blue. The car looks as if it was made of ice. Mr. Freeze would loveee to have this... if he collects Hot Wheels. By the way, do note that the huge rear spoiler is actually an extension of the base, therefore it's actually made of metal. Most metal casts would have plastic rear spoilers, so I guess a plastic cast deserves a metal one.
Now I only need the Nerve Hammer to complete the Earth series.