Subaru Sambar Mail Coach. Despite what the box says, it's actually Sambar, not Sanbar.
See? They got it right on the chassis and on the rear plate, but they got it wrong on the box. I'm guessing it's because M and N are placed next to each other on the keyboard, so it's forgiveable.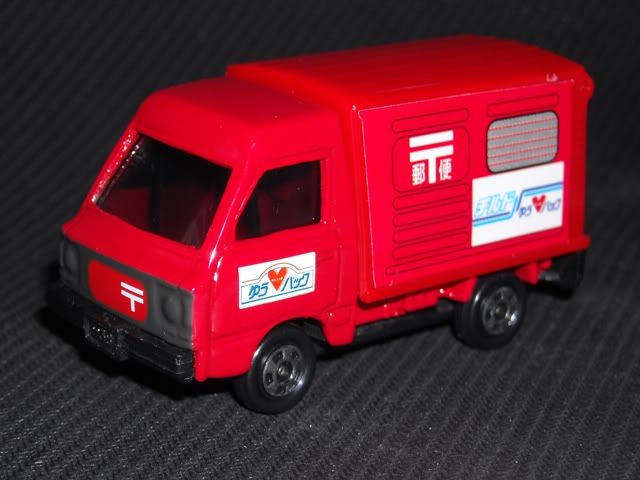 Spot the difference.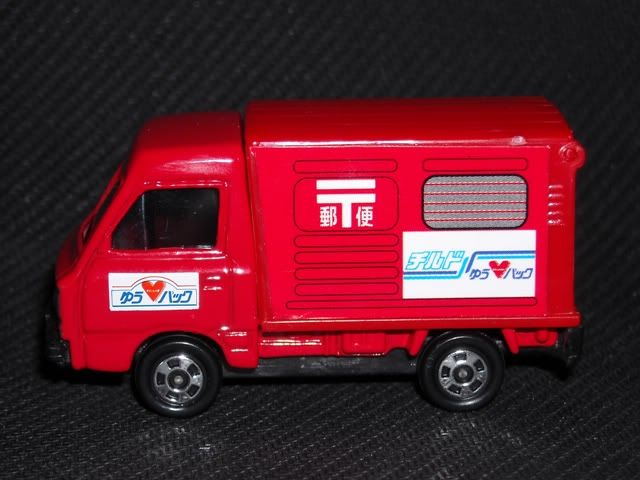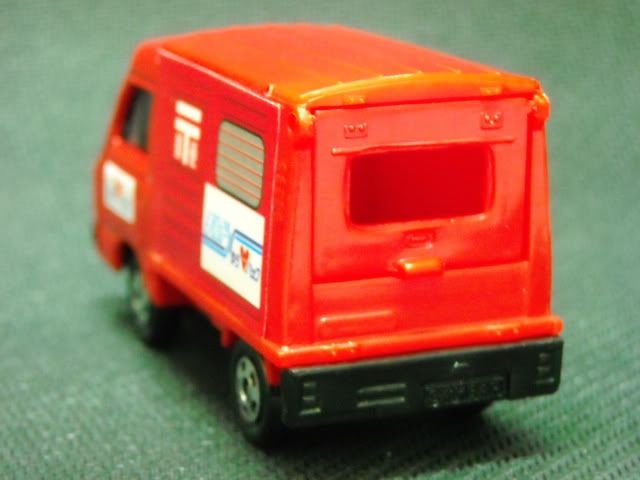 As with most die-cast trucks, the rear part of the truck is made out of plastic, which I find to be quite disappointing. But I guess I have to be content with it, since I don't really have a choice. Anyway, the rear hatch can be opened so that you could put in tiny mails that need to be delivered.