I got myself a couple of Hot Wheels from the nearby Tesco today:
Dodge SRT8 from Hot Wheels Performance 2010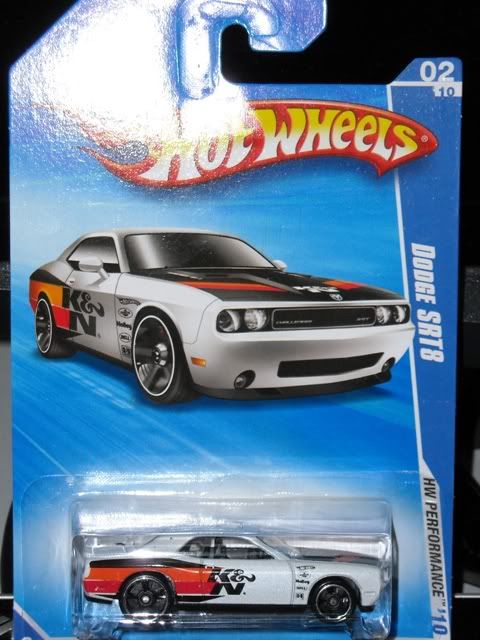 This one looks so much better than the green one from 2009 (you could search for it in my previous posts). I love the K&N tampo, the painted taillights and the Dodge tampo between the taillights.
Saleen S7 from Hot Wheels Race World Speedway 2010
If you ignore the slightly chipped paint and tampos, this would be a really nice cast even though it's not from the Speed Machines series. In fact, I think it looks better than the orange-blue Speed Machines Saleen S7.
Anyway, I got myself these cars as well, though I'm not planning to keep 'em.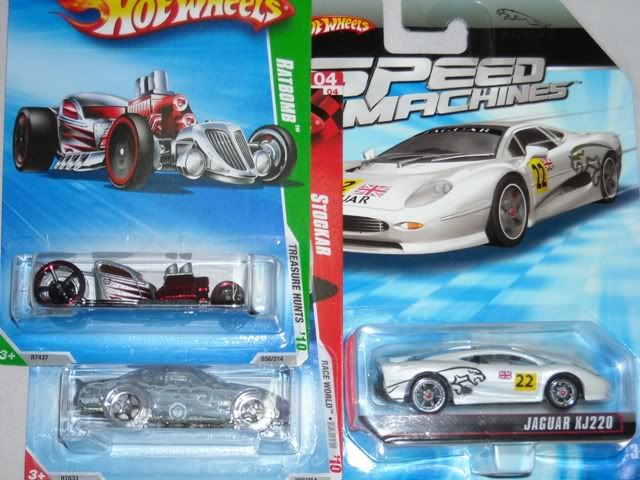 My first T-Hunt! Yay!