Another Hot Wheels Speed Machines haul from the recent batch.
'07 Ford Shelby GT500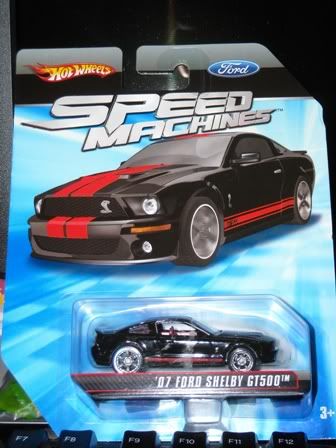 Red and black usually go well together. But not this time. Nevertheless, it is still a lovely car.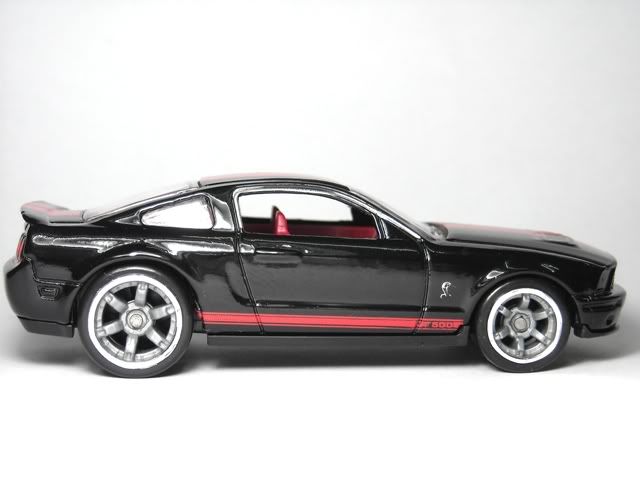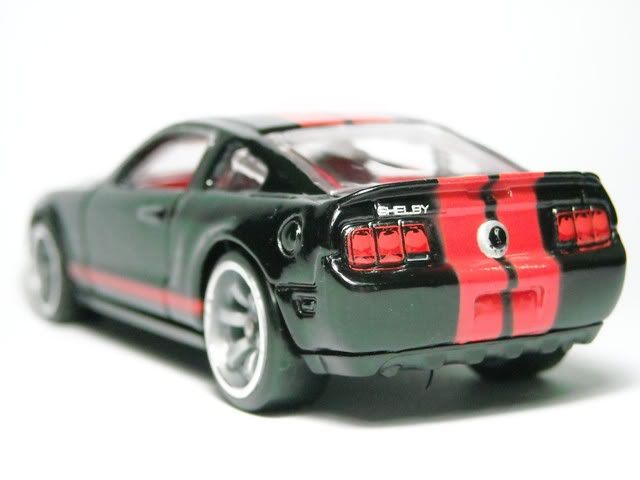 There's actually a bit of chipped paint on the boot. But it's not visible in this picture 'cause I've photoshopped the thing. Mattel should really do something about their quality control. I don't mind smudged or misaligned tampos, but chipped paint? Did the car went through some sort of rally course before being sold?
If you look carefully at the front grille, there's a speck of silver paint visible on the left side of the grille. Although it may not look like it, that's supposed to be the Shelby logo.