I got a call this morning from Mattel Southeast Asia, and I was informed that I was one of the top 10 winners for the Hot Wheels Race World Challenge Contest! It's just a simple contest where all you had to do to qualify for an entry was to buy 2 basic Hot Wheels cars, fill up a form and answer a simple question which goes sort of like this: "Race World Challenge 2010 is brought to you by........?". The answer could be found on the other side of the form, which was printed in huge bold capital letters "RACE WORLD CHALLENGE 2010 BROUGHT TO YOU BY HOT WHEELS!!" There's no way you could've missed it. Anyway, I only submitted a single entry. Guess I was really lucky. And here's the prize I picked up from their HQ today!
TA-DAAAHH!!
Hot Wheels Toy Story 3 Claw Rescue Track Set. Maybe I'm a bit too old for this, but it sure looks like fun.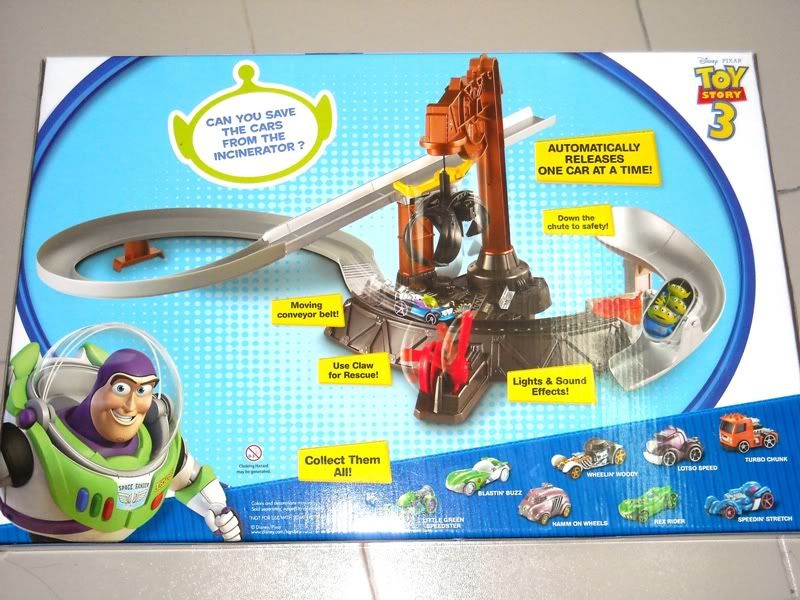 The back of the box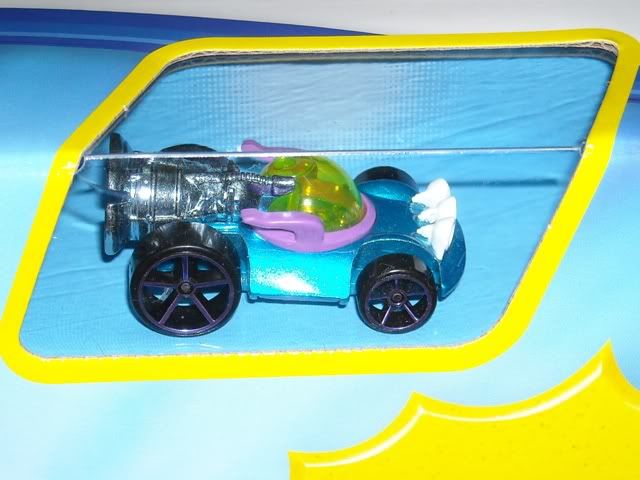 The car included: Little Green Speedster. "Oooohhh!"
I would like to take this opportunity to thank Mattel Southeast Asia (Malaysia) for choosing me as one of the lucky winners. Thanks a lot for the awesome prize! :D