Sorry guys, we're taking a break from Mustangs today. I'm currently out of new Mustangs, but fret not as my Mustang package will arrive in a just few days. So for the time being, take a look at this monster:
Desert Thunder V16 from Matchbox Desert Endurance 2011
Bought this for the sake of the gunmetal rims, which look totally awesome.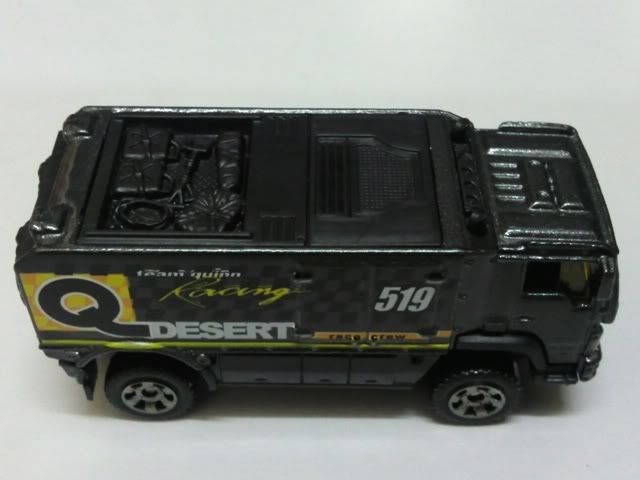 Despite the size of the truck, it's actually a pretty light casting. Probably due to the extensive use of plastic parts rather than die-cast. Still a great casting though, owing to the neat tampos and fantastic-looking rims.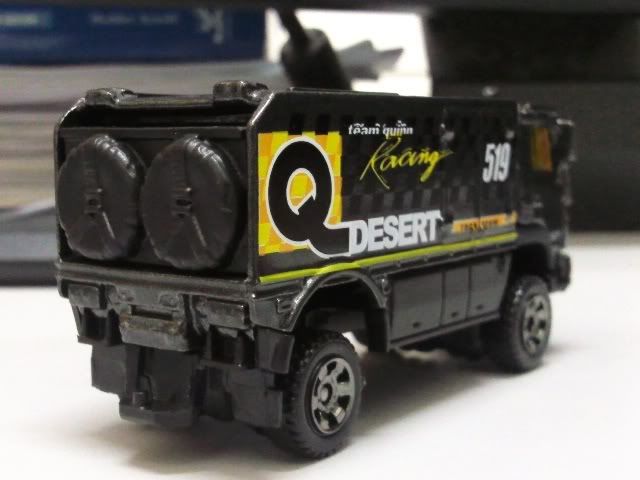 The first time I've seen a truck with buttocks. :P