Here's another Mustang from kukubeh. He said this one almost got slaughtered for the wheels. Luckily he was willing to trade it with me. :p
'69 Ford Mustang from Hot Wheels Larry's Garage
Looking at the rubber wheels, you would expect that it has a metal base as well. Turned out it actually has a plastic base, despite being a car from Larry's Garage. But like every other Mustang, it's still a looker.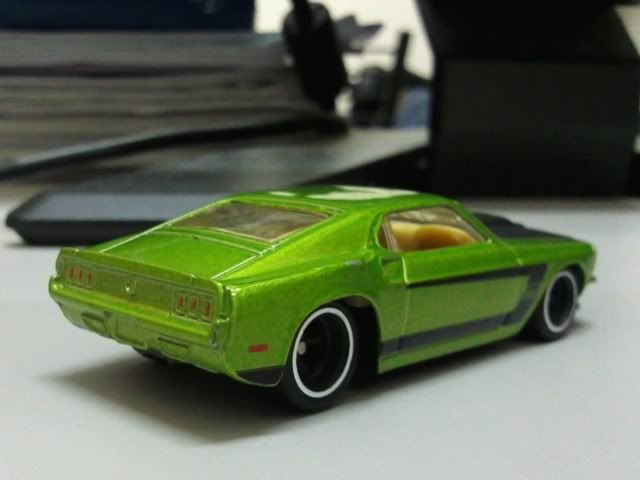 By the way, this particular '69 Ford Mustang is a 'chase' version. Yay!
In case you're wondering, that's Larry Wood's signature right there at the bottom of the chassis. I wonder how the chase cars were made though. Were they sent in the loose form to Larry Wood in order to get his signature before being properly packaged in the blister pack over there? Or were they shipped back to Thailand for packaging after getting the signature? I'm pretty sure Larry Wood doesn't actually live in Thailand just to sign the chase cars. And I would be very, very disappointed if his signature is actually just printed on the base, just like the 'B23' in the picture above.