This baby came all the way from the land of the rising sun... Kyosho Nissan R390 GT1 1997.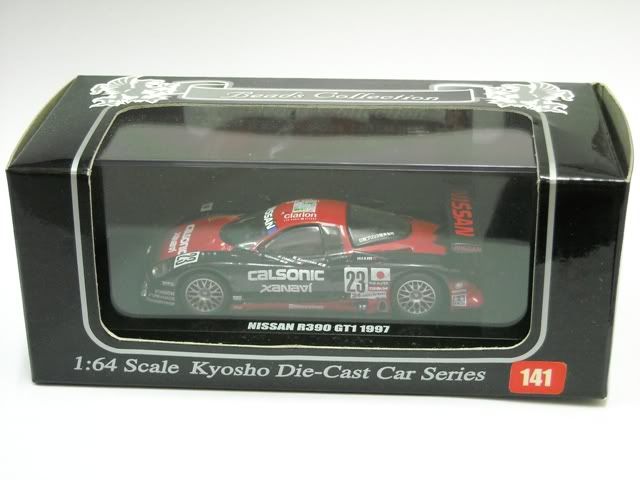 If it weren't for the shipping cost, this beauty would be ridiculously cheap! I think... Anyway, the price for this cast, not inclusive of shipping, was only 900 Yen (approximately RM33, or USD10). You even get a nice display case along with the car. And there was a similar cast, numbered '21', which was even cheaper at 700 Yen. But of course I wouldn't mind paying an extra 200 Yen to get my favourite number on the cast.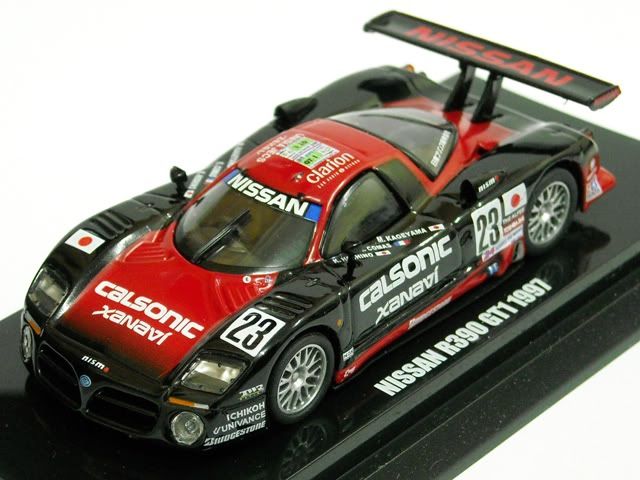 You wouldn't believe the amount of detail it has for a 1:64 scale die-cast.
A closer look at
the front. Headlights and fog lights are made of transparent plastic. The whole car looks really good in red and black. And note my favourite number as well. Hell yeah!!
Disc brakes are attached to the calipers. Both remain stationary when the wheels are turning. Can't complain much for this scale.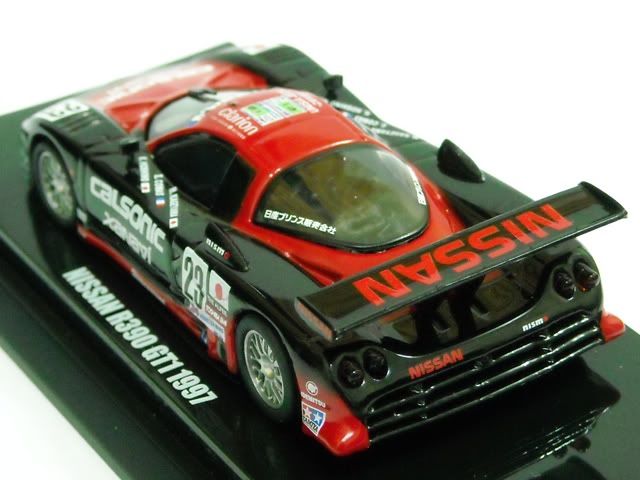 A shot of the rear. Taillights are actually translucent plastic pieces in red, though they may not look that way in this particular picture. They certainly put quite a lot effort to make this car look as real as possible. Now that's Kyosho for you.
Coming up next: Another Kyosho with the number '23' on its body, can you guess what it is?