Guess what I picked up from 7-Eleven today:
The '07 Shelby GT-500 from Hot Wheels 2008 First Editions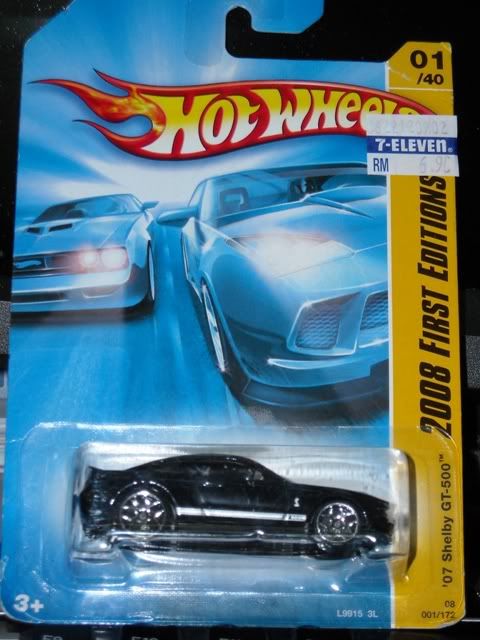 And the best part is, it's in my favourite colour! Black! :D
Isn't it gorgeous? This car would make one badass batmobile! The headlights and the taillights aren't painted, but think of it as 'smoked' headlights and taillights, which make it even cooler.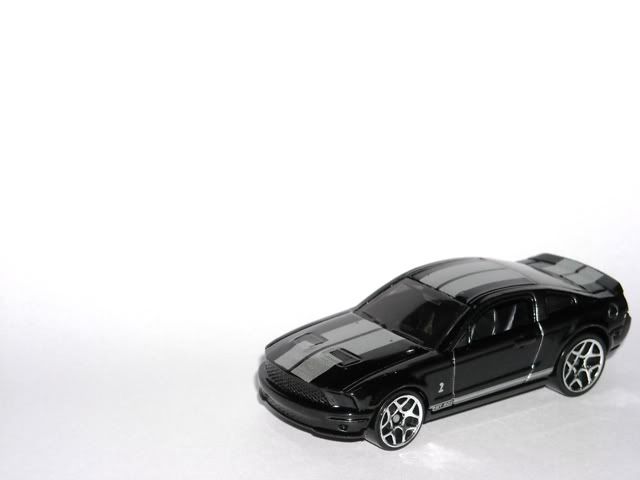 My first attempt at off center pictures. Hmm... Whaddya think?
Screenshots of the GT-500 doing a lap at Laguna Seca. I thought I could just buy a Shelby GT-500 in NFS and paint it black (standard colour is red). Turns out I needed to redo the stripes on the bonnet, roof, trunk, and the side body, because painting it will remove all the default stripes... luckily they're just stripes... :P
(Click for bigger pictures. Resolution: 1364x768)