I'm pretty sure you guys are familiar with the Suzuki Swift. It's a nice-looking hatchback, it's affordable, and it handles pretty well too. But those aren't the reasons why I bought myself a Suzuki Swift die-cast from Tomica the other day. If it was just a normal Suzuki Swift, I probably wouldn't even notice it. But this particular Suzuki Swift simply looks too good to ignore.
Suzuki Swift Sport Rallycup Car from Tomica.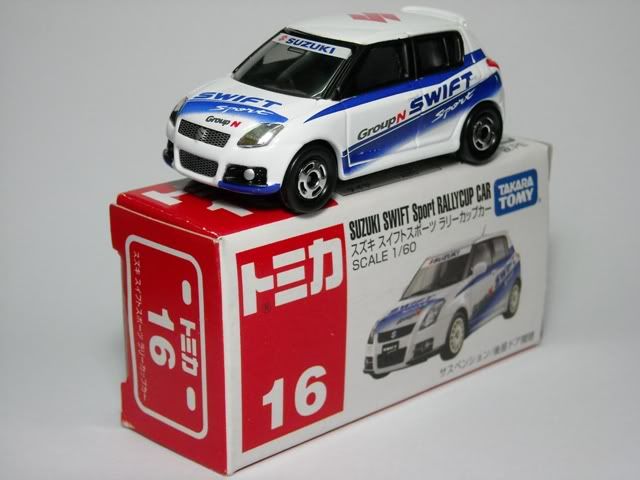 Just look at the super-cool tampos! It looks really great on this car, and all of the tampos are printed on the car, meaning you don't have to apply additional stickers which would only ruin the looks of the car. Details look pretty good, though it could do with a pair of side mirrors.
The boot (or is it the hatch?) can be opened! Not sure if you can stuff your groceries in there though.