I bet you guys are getting bored with the usual Hot Wheels, Matchbox and Tomica right? So today I present you, for the first time ever in Blog 23, a die-cast from Siku! Special thanks to bro SanLino! :)
Volkswagen Scirocco from Siku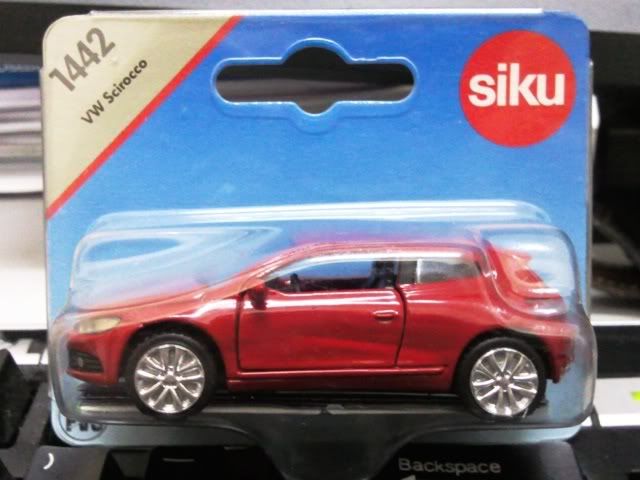 Just so you know, 'siku' means 'elbow' in Malay.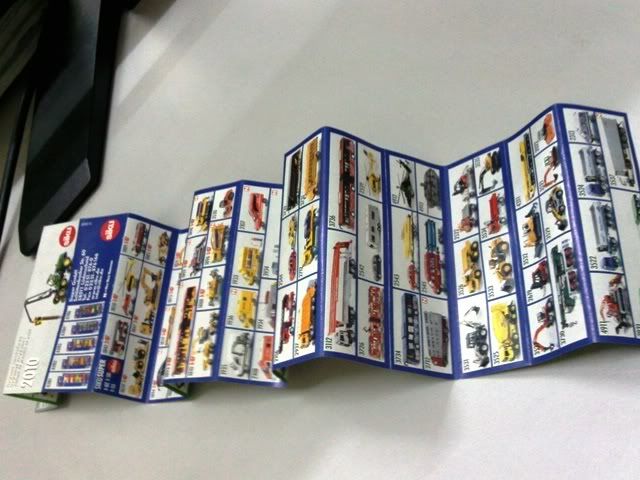 This little pamphlet was included with the package. It was folded and neatly tucked beneath the car as you can see in the first picture.
Anyway, let's get going to the actual die-cast.
For a price slightly lower than a Hot Wheels Garage series, you get a thick and solid die-cast body, an even paint job, detailed tampos, painted grilles and foglights, rubber tires, opening doors, plastic headlights and taillights, detailed interior, and the list goes on. Worth it? Totally. And by the way, the size of the car is slightly larger than the usual 1:64 die-casts from other brands.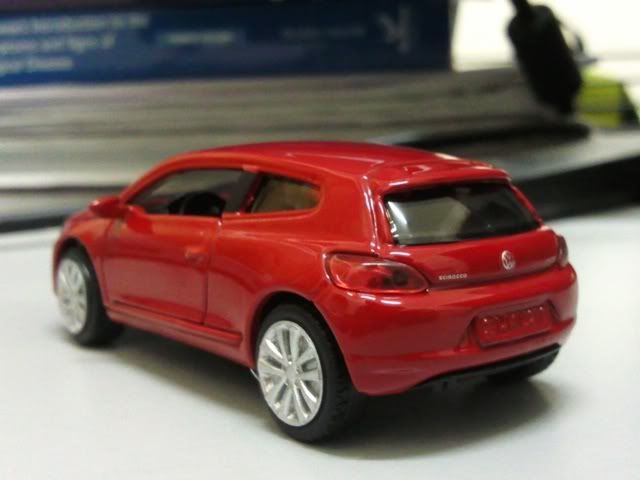 If you look close enough, you can actually make out the word "Scirocco" and "2.0 TSI" at the back of the car. Perfectly aligned, no smudges whatsoever.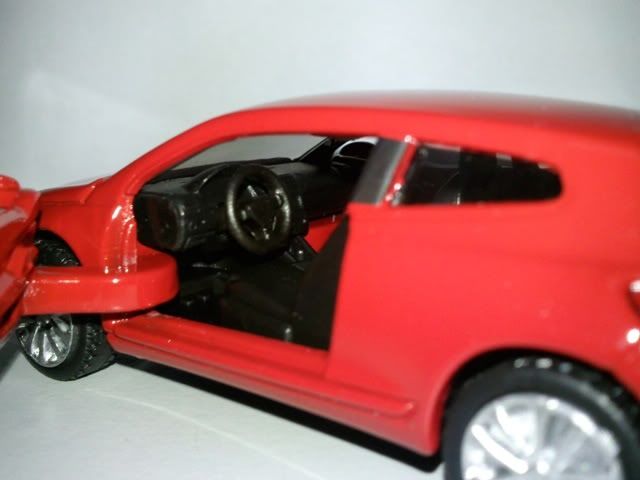 The interior accurately resembles the interior of the real car. Meaning the shape of the steering wheel, the air-con ducts, the dashboard, and everything else is similar to the ones found in the real car.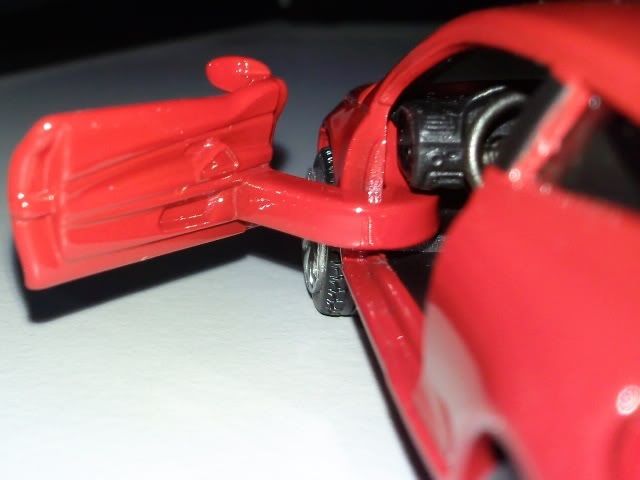 Even the door panels are shaped like the ones in the real car.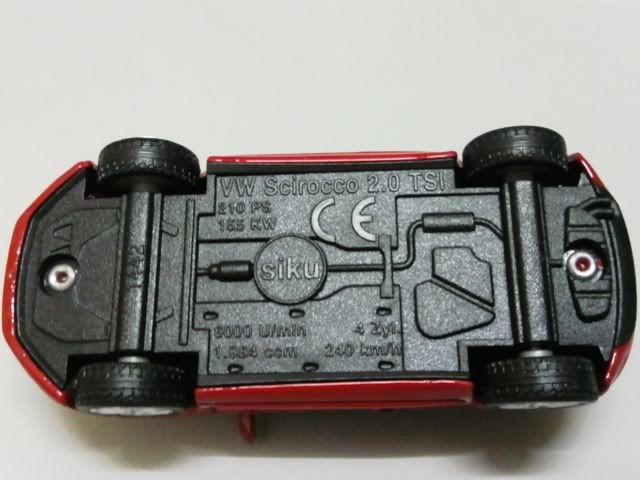 The performance specs of the car are embossed at the bottom of the chassis. From here you can make out that the Volkswagen Scirocco 2.0 TSI has 210 PS (155 KW) at 6000 U/min. Siku is a German brand by the way, and U/min stands for Umdrehungen pro Minute, which basically means revolutions per minute (RPM).
The 1984 ccm and 4 Zyl. refers to the engine. The Germans use ccm rather than cc, and the Zyl. stands for Zylinders, which, as you have guessed it, means cylinders. Top speed is 240 km/h.
If I were to rate this die-cast, it would easily get a 9/10. The 1 point that it didn't get is simply because it is not a Mustang.