A couple of classic Mustang Convertibles from the members of HWCM. Thanks bro mushr00m and bro E81! :D
Mustang 1965 from Hot Wheels Star Spangled 2 2004 and '65 Mustang from 1999 Hot Wheels
Despite the slight differences in their names, they're actually the same casting, which is a 1965 Ford Mustang Convertible.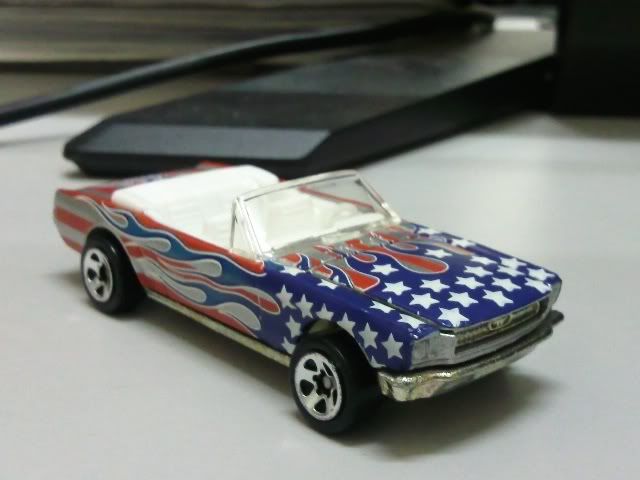 All American baby! Unlike the newer Hot Wheels, the tampo on this one, despite covering almost every inch of the car, is perfect! Now waiting for the Jalur Gemilang version.
I wouldn't mind having a real Mustang with this sort of tampo. Looks awesome!